After Anna's speech therapy evaluation, the therapist told us that she would probably have a "language explosion" in the next few months. That was a little more than a month ago, and while I think we're still waiting on the explosion, she's definitely had a speech…spark. Her pronunciation is still her weakest area, but she's talking a lot more, and using longer, more complex sentences.
Anyway, all that to say — Anna is trying out new phrases and words and we spend a lot of our days laughing at the emphatic, expressive, effusive way she's trying out language. (Did you like that alliteration!? You can count on me for fancy writing!)
Even though Anna talks like she has a mouthful of marshmallows (which is actually possible, it's Peeps season!) I predict she'll be featured on her very own Semantics post very, very soon.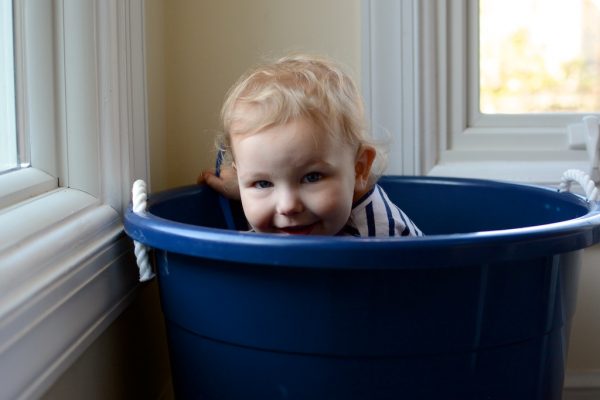 When kids are learning to talk, a lot of language acquisition is rote — basic vocabulary. But  there are also phrases that, when you hear them, it stops you in your tracks because, where did you hear that!? I imagine that's how Michelle Tanner's uncles in Full House responded the first time she said, "You got it, Dude!!" They definitely laughed and then looked at D.J. and Stephanie and asked, "Did you teach her that?"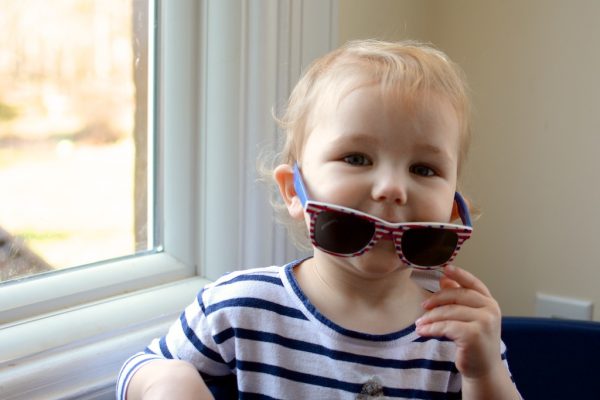 Anna's expression is, "WhAAAAAAAAAT!?"
But she doesn't only say it, she EMOTES it. She says it with a cocked head and furrowed eyebrows. She shrugs her shoulders and lifts her hands and, "WhAAAAAAAAAAT?" We laugh every single time.
It makes me laugh, but it also makes me wonder, "Where did she hear that? What show has she seen? What annoying cartoon character is she copying?"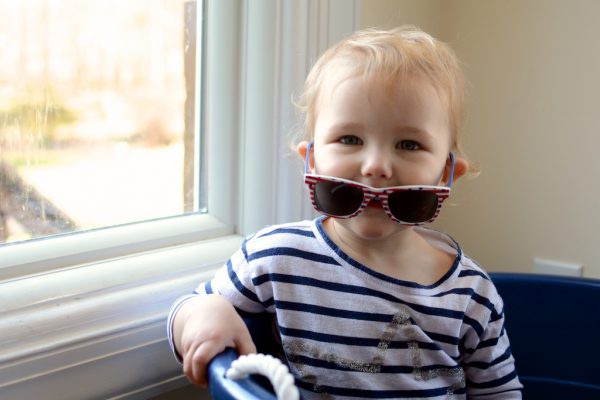 I was talking about this with my mom; we were both laughing about Anna's "WhAAAAAAT?" when Thomas jumped on m lap.
"MOMMY! GUESS WHAT!?" he said. "My Bey is a balance type, but when it battles it can also win SURVIVAL TYPE!"
Of course, I had no idea what he's talking about, but because I want to encourage my children in their interests and discoveries, I responded emphatically, "WhAAAAAAAAAAAAT?!?"
As soon as the word left my mouth, my eyes locked with my mother's.
Turns out, once again, I am the annoying cartoon character my child is copying.