On the banks of Beaver Lake at Stanley Park, watching ducks with Mary…
Mary: There are so many ducks here. It shouldn't be called Beaver Lake, it should be called Duck Lake!
Me: Seriously, who named this lake? Probably a beaver!
Me: pause…waiting for Mary to laugh…
Mary: Mommy. No one would ask a beaver to name a lake.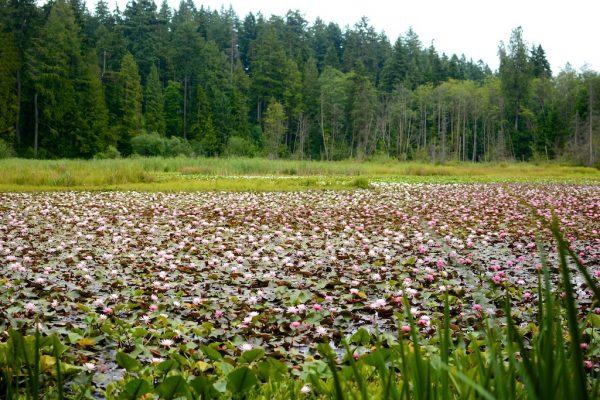 – – – – –
One night I was brushing Thomas's teeth and instead of getting our kid toothpaste, I just use normal toothpaste.
I start brushing his teeth and Thomas just starts screaming maniacally, hysterically, uncontrollably, but still holding his mouth open to let me brush his teeth.
Once I stopped, he closed his mouth and said, "MOMMY! OF COURSE THAT TASTES LIKE HOT LAVA!"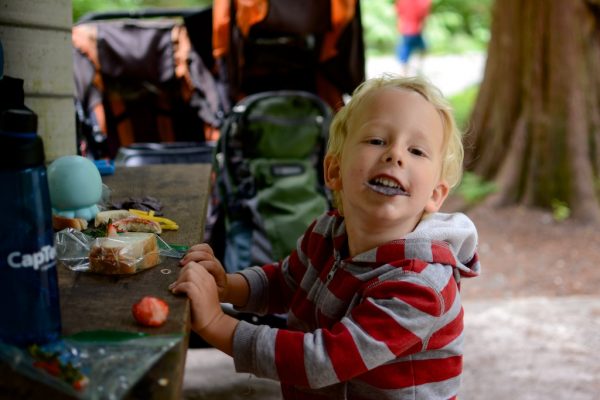 – – – – –
Swimming at the Second Beach Pool in Stanley Park. 
The large pool at Stanley Park is heated, but we were there on a chilly, cloudy day, and the water was cold enough that within 10 minutes, Anna was shivering. My nephew, John, found a heat vent on the floor of the pool, and we all huddled around it and talked about how we wished the sun would come out.
David: Do you think they turned this on because they heard people from Virginia were here today?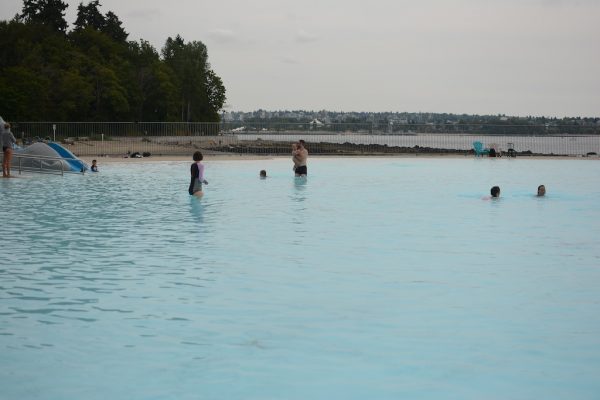 – – – – –
During our travel to Vancouver, the kids got a day full of treats. They quickly learned that my carry-on was filled with lollipops, gummy snacks, and their favorite — little toys and surprises that I'd individually wrapped to increase their anticipation.
Mary, talking to her cousin, Gabby: flying here was great because you get to be on a plane and my mom was acting like it was Christmas!