Last week my parents were visiting and we were all outside doing some yard work. Scratch that. I THOUGHT we were all outside. My dad went inside and he found Thomas in the kitchen, holding a worm in his hand, looking in the refrigerator.
My dad backed Thomas out of the refrigerator and before he could close the fridge door, Thomas had taken his worm to the dishwasher.
Thomas LOVES worms, and as his mother I have two conflicting feelings: 1) I have a deep desire to raise my children with exposure to and respect for nature. 2) I don't want worms in my dishwasher.
When Thomas sees a worm, he wants to keep it (I think he was in the kitchen looking for a container for his worm), so in order to keep worms out of my kitchen I decided to beat Thomas at his own game and make him his very own worm habitat.
(We also installed security cameras and electric fencing and, honestly, I'm shocked it took us this long. Get it? SHOCKED!)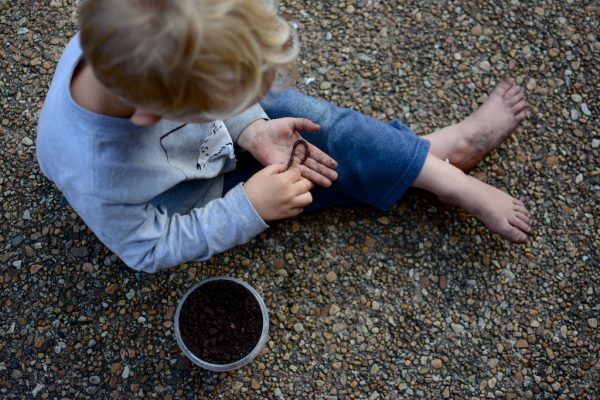 All the kids helped — David was the project manager, Mary was quality control. Thomas was worm wrangler and Anna helped the most by napping through the whole thing.
David read this easy tutorial and directed Mary to tear up an egg carton. Mary dutifully tore the egg carton into tiny pieces while David did a word search. When she realized she was doing all the work she quit full-stop and I did the rest.
Paper, dirt, paper, dirt, paper, dirt. Then we added the worms.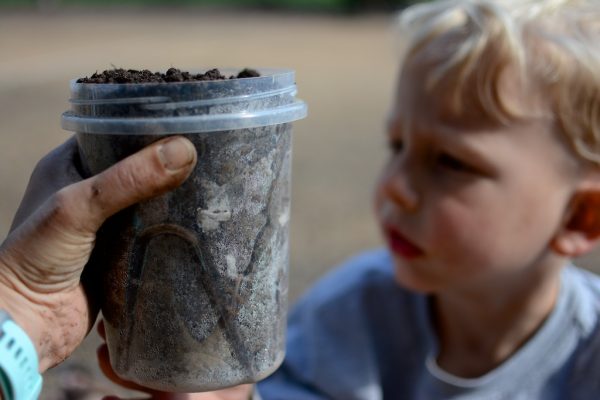 For some reason I thought we'd only add four worms. That seems reasonable, right? It's a small container, and we'd have one worm to represent each of our kids. But Thomas wasn't interested in that so I let him add six because we do have six family members. But Thomas wasn't interested in that, either. My low estimate is that there are 35 worms in that small container. He just kept bringing more and more and who am I to stifle his worm dreams?
Ok, ok, ok, you're right. I'm his mother, that's who. But this worm habitat was completely occupying him and for that reason I didn't intervene. You want to add more worms? HAVE AT IT! I'll happily pay each worm their hourly rate for the babysitting.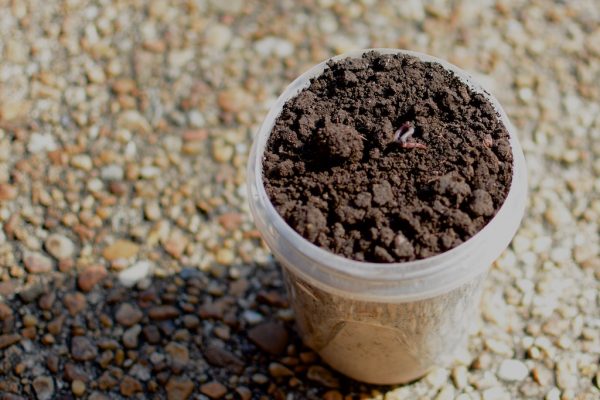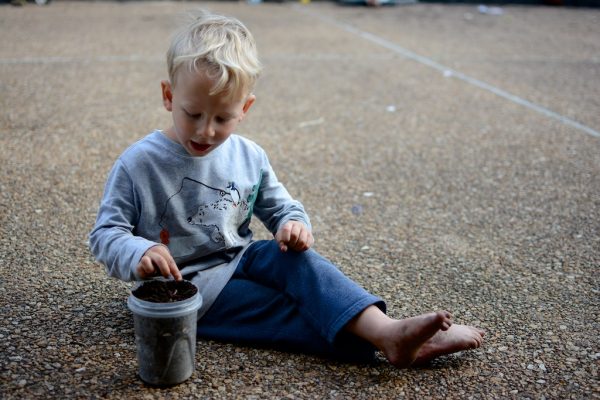 To say that he was utterly fascinated is an understatement. He loved watching them dig into the dirt, he talked softly to them if they tried to climb out of the container instead of down into the dirt. And when I showed him the tunnel that one had dug along the side of the container? He shrieked. SHRIEKED.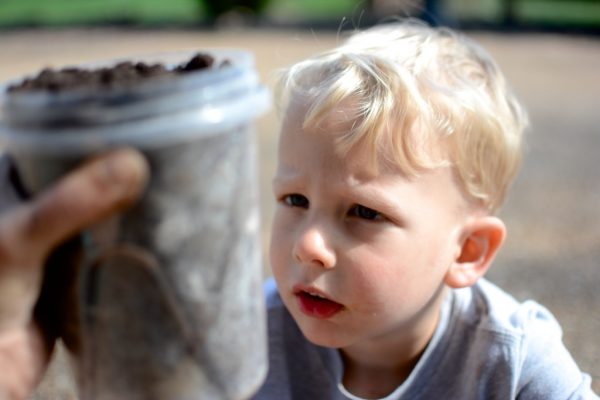 "Hi, worm! Hi, worm!" he said, smiling at a worm through the container. "Worm! It's me, Thomas!"
I asked him what he thought the worm's name was and he answered without a moment of hesitation, "Cuddles."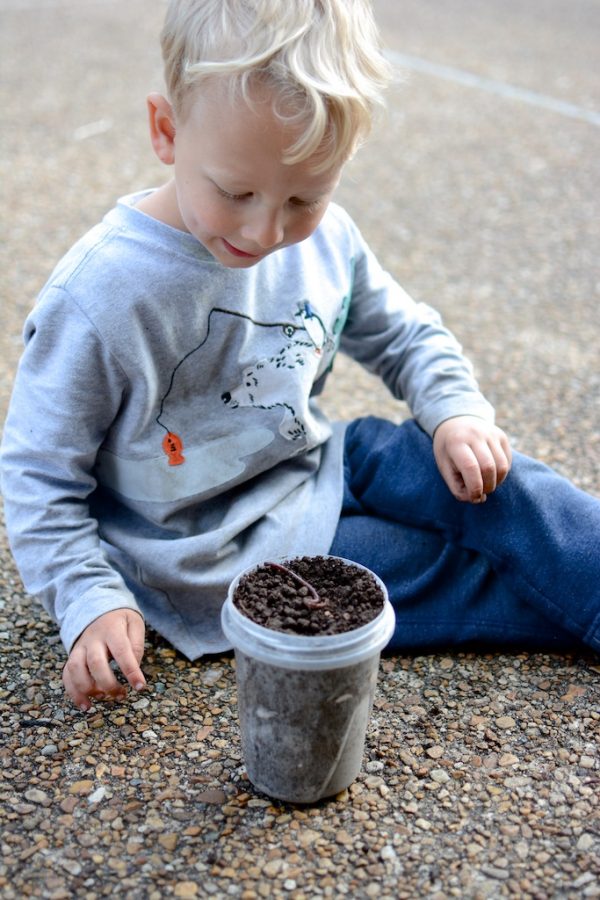 Thomas loved it so much that we've already made another, larger worm habitat. (We used an old UTZ party mix container.)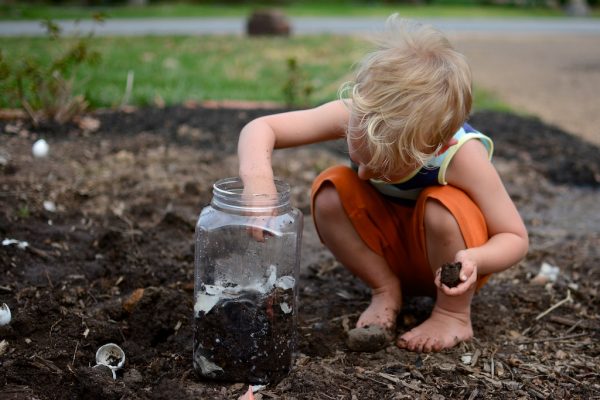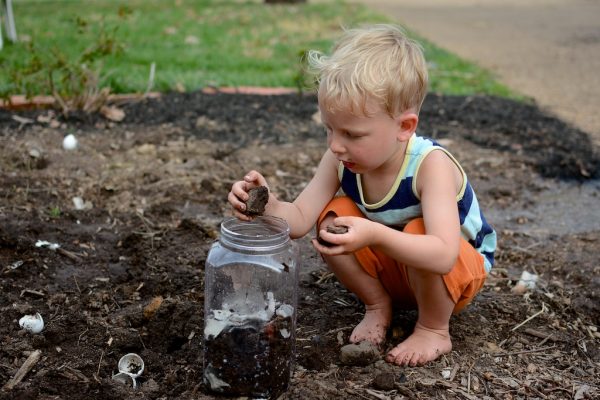 We still have a few months until we get a dog. Until then we're calling these our starter pets.