We spend most mornings doing dignified things like practicing our table manners, reciting the larger catechism, and discussing foreign films.
But on this particular morning it was unseasonably warm. Thomas went outside in his normal uniform — no pants, no shoes, and his favorite hand-me-down orange shirt.
He ran around pretending to be a bird, flapping his arms, shouting "HAWK! HAWK! HAWK!"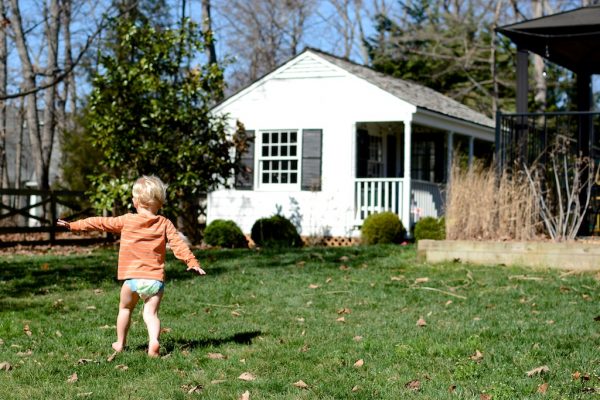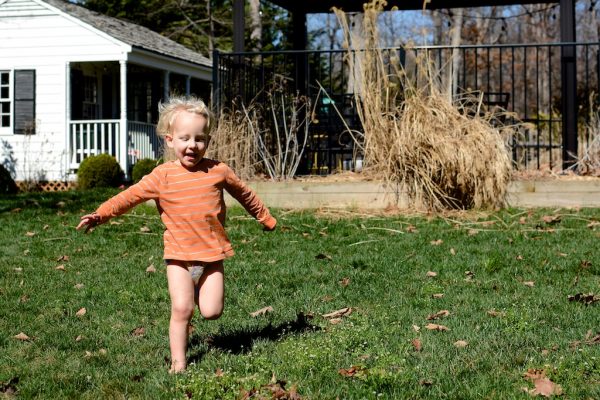 Moments like this capture the essence of Thomas. He is wild hair and a wide-open smile,  full of fun and energy, totally unencumbered by the stresses that have carved a wrinkle between my eyebrows. He is unaware of headlines, or flu season, snow in the forecast, and he doesn't care about the monkey grass around the pool that I never got around to cutting last fall because I was too busy having a baby.
Watching Thomas run through the yard with his face full of little-boy delight is one of the huge, unfathomable delights of parenthood.
It's also why I was able to forgive him later that day, when he skipped his nap, and then crumbed a muffin onto the floor and licked it up. Because that's how hawks eat muffins.