Our Christmas tree is laying in our front yard. It sort of died after it fell down in mid-December and it started dropping a lot of needles, so getting it out of the house was a priority.
We meant to deal with it immediately, but then I got mastitis and Tom got a bad cold, and we went into survival mode. We made sure the kids got a bowl of cereal before they left for school each morning, but we didn't have energy for much else. The Christmas tree was no longer a priority.
We are the house with the Christmas tree laying in the yard in mid-January. If any neighbors don't like it, they're welcome to come move it. (And I mean that in the most genuine, non-snarky way possible. Promise.)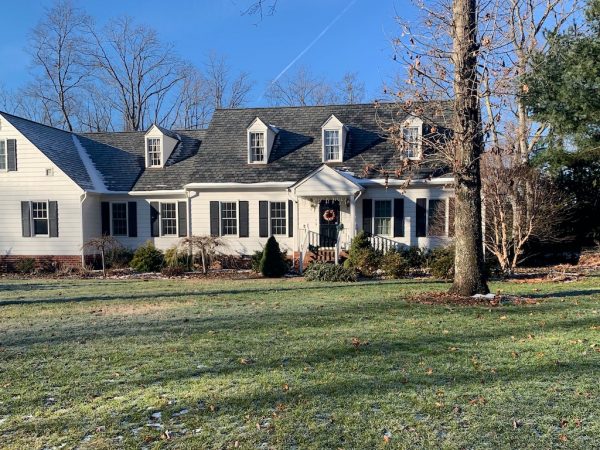 There's a house down the street from us that is impeccable. Everything is always swept, trimmed, put away, and power-washed at least once a year. (Actually, most of the houses in my neighborhood are impeccable. Sometimes when people ask where we live, I say, "The white house that usually has trash in the yard.")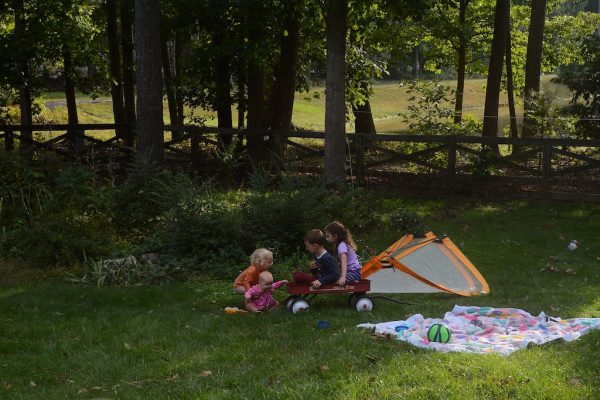 The family that owns this particular house has two kids, but both are in college. For the past few weeks they've been home on break. I know this because on my walks to and from the bus stop, I've noticed subtle differences around their house. The grass is still neat and the walks are swept, but lately I've seen a basketball rolling around in the driveway. Their back gate has been left open, and sometimes in the afternoons there's a collection of  cars parked along the edge of the yard.
But now, break is over. Order is restored. The basketball is put away, the tire tracks are fading from the grass.
These are small changes, but I walk past their house four times a day, so I notice a lot.
We walk home, and whee we get to our driveway the kids run ahead of me. They toss their backpacks on the ground and one kid grabs one of the three basketballs under one of our two basketball hoops (a real one and one for kids) and another kid wheels out their bicycle.
I take it all in and smile. We do ourselves a disservice when we don't embrace our stage of life, no?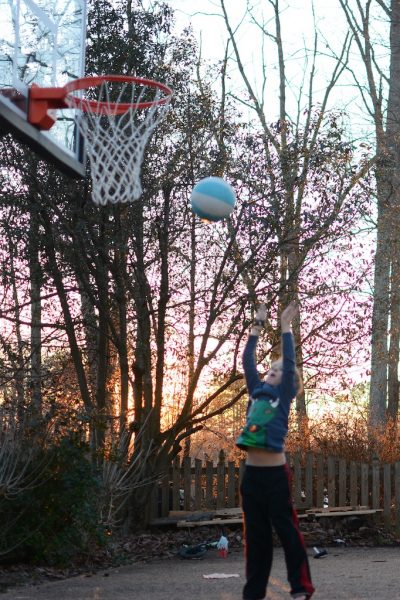 I do a lot of apologizing for my stage of life.
Or rather, I apologize that I'm overwhelmed by it. I apologize for my outfit, the same one I wore yesterday, that has yogurt on the sleeve. I apologize for my messy house (that I'll get around to decorating one day), for my lack of availability to volunteer or help out, for my inability to focus on a conversation because I'm distracted by a whining toddler. Some caregivers do a really good job of keeping everything under control, but not me. All it takes is one look at our yard to know that the people who live inside are running late to something and are probably out of milk.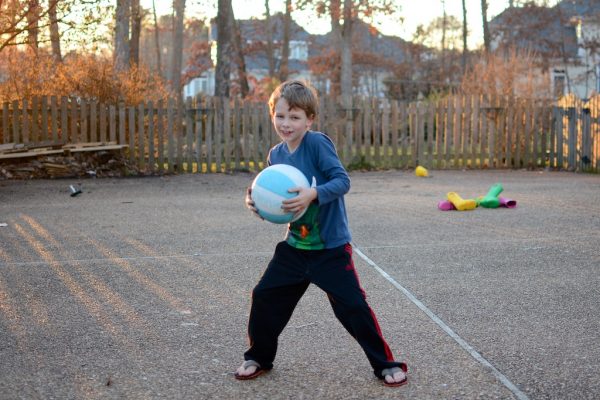 Why do I feel the need to apologize when this is what this season of life is supposed to look like? 
If you are wondering why my living room is strewn with toys, my windows are covered in finger prints, and there's a drawing at three-year old height in my stairwell — it's because kids live here.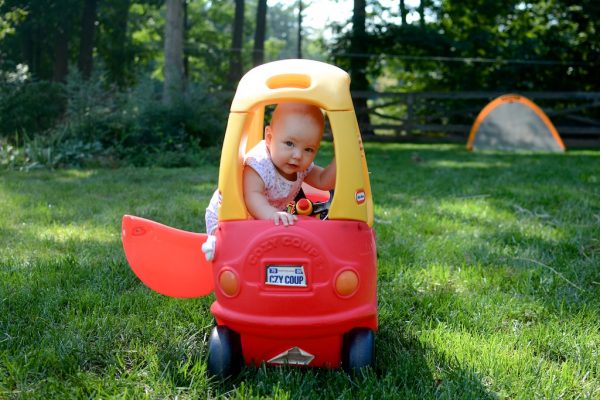 On our walk home from the bus stop, I pass one lovely home after another, and then we reach our yard. We do our best, we really try, but still everything is unkempt. Even in the winter, all I see are things left undone. We never got around to trimming our shrubs, the mulch is sparse, the beds aren't edged. And my joke? The one about trash in the yard? There is trash in the yard. There's a an empty Capri Sun in my flower bed, up-ended soccer goals in the backyard, and an abandoned plastic toy lawn mower.
I hope that when people drive by our house they smile and think, "Wow, it looks like that family has a lot of fun."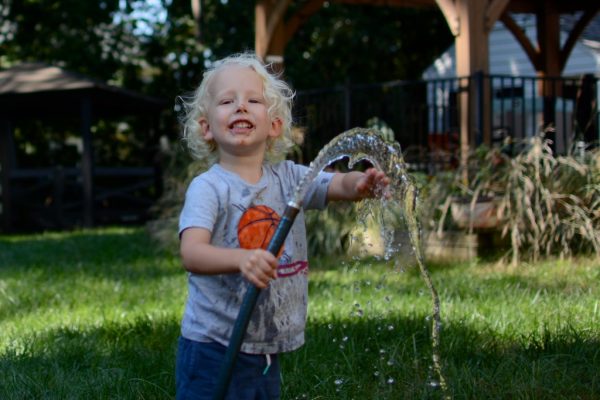 Every single stage of life is messy and beautiful in its own way. This is the stage we're in.
Kids live here, and I like it that way.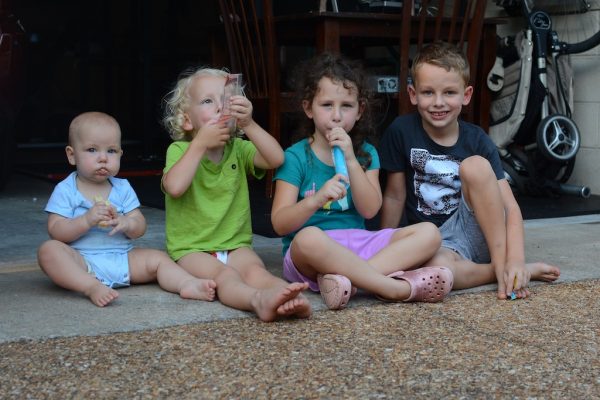 (And I promise we'll get rid of the Christmas tree. Eventually. )