For Christmas we got the kids this great seed starter kit. The kids have really liked it, especially David. He was able to do most of the prep and sowing himself.
The manufacturers apparently knew what they were doing because I warned David over and over and over that it would take at least seven days.
David: But how many days is seven days, Mommy?
Me: Well, it's as many days as the number seven. One, two, three, four, five…
David: Will tomorrow be seven days?
Me: No, tomorrow will be one day.
David: When will be be seven days?
Me: shows him seven days on the calendar
David: Ok. So how many days is that?
Me: SEVEN DAYS IS A LOT OF DAYS
…The seeds sprouted two days later.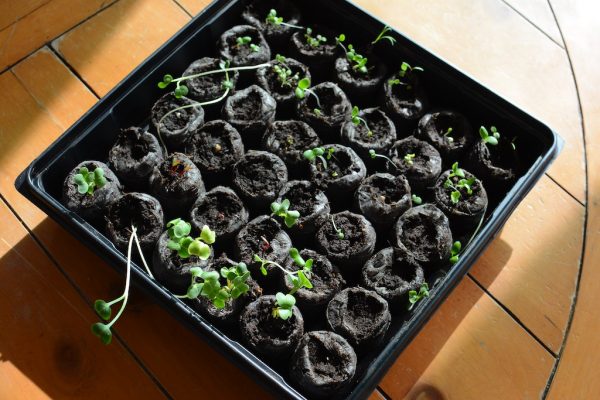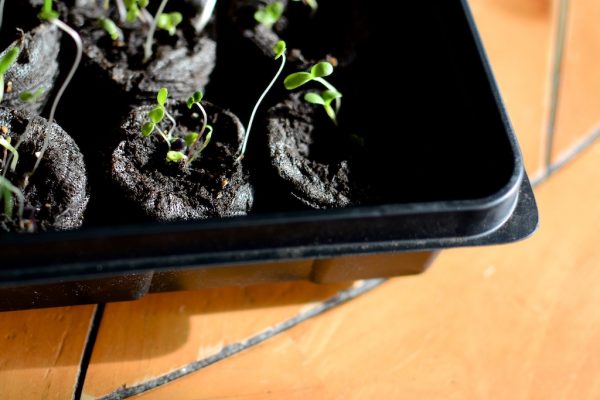 The kit includes a pretty impressive variety of vegetables, greens, flowers, and herbs. Once they're ready to plant, I'm planning to dedicate a little area of the yard as a children's garden. The kids will hypothetically be in charge of the care — weeding, watering, harvesting. Slicing vine borers out of the squash.
I said hypothetically because that plan sounds really great in theory, but who knows what will happen. Sort of like when I first learned about communism. Sounded great to me!
We have a big flower bed in the middle of our yard that I THINK gets full sun. It has a few azaleas and rhododendrons but is mostly thick with liriope. If we can dig out the liriope I think it'll be a great place for the kids' plants.
We had some beautiful weather last week, so the kids and I started to tackle the liriope.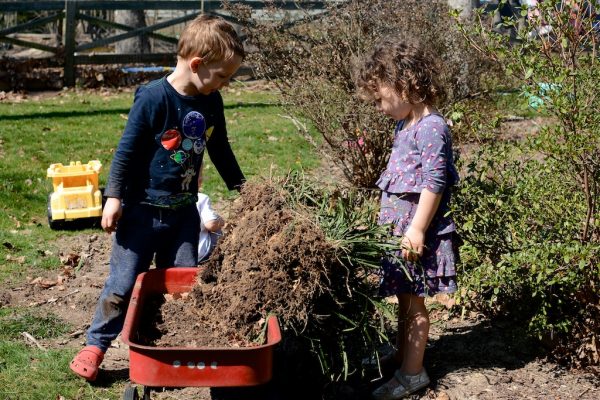 Anytime I ever try to garden with the kids, this is what happens: they steal my tools and I end up clawing at the soil with my bare hands while they ineffectively slap the dirt with my trowel.
It's fine.
It's fine.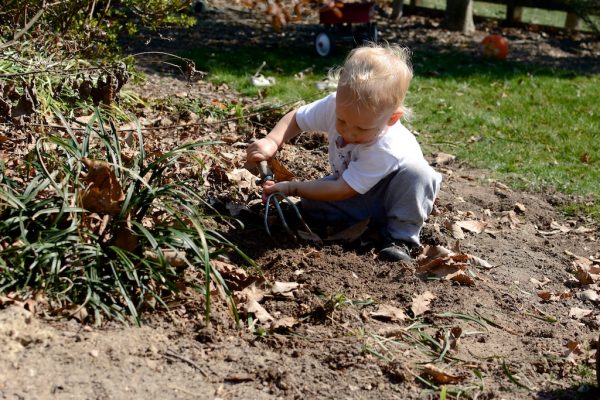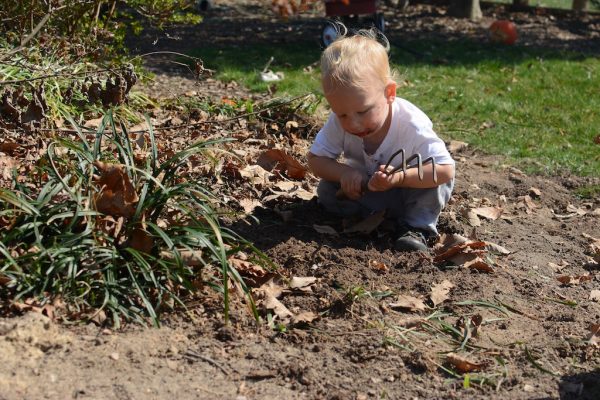 This project is not about efficiency! It's about learning! Doing! It's about being outside with the kids!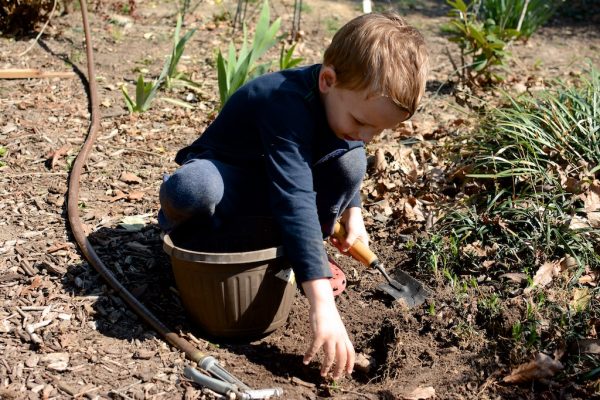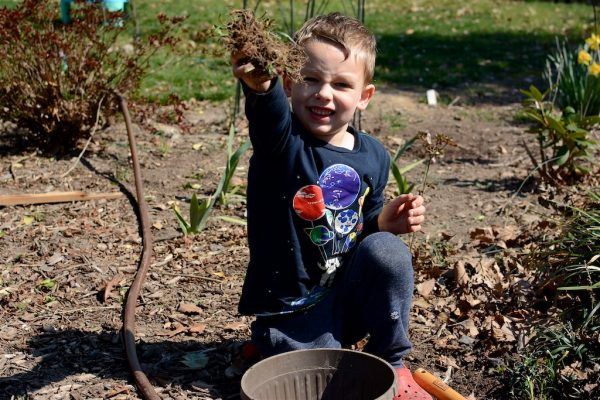 And also because, as a consolation, we're naming the garden, "The Krieger Kids' Garden: Where Mommy's Patience Grows"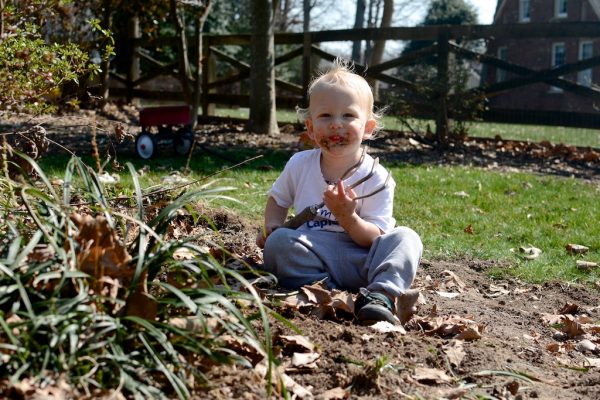 If you're into this sort of thing, this is the seed starter kit we used: Kids Garden Kit – Grow and Make
And this one is a lot cheaper but really similar: Jiffy 42mm Professional Greenhouse 25-Plant Starter Kit
(And maybe we should both get some of these.)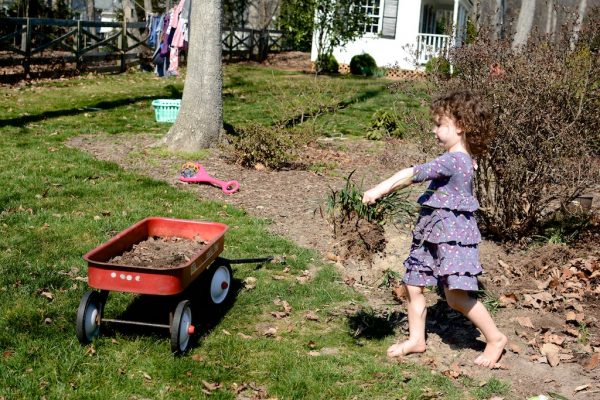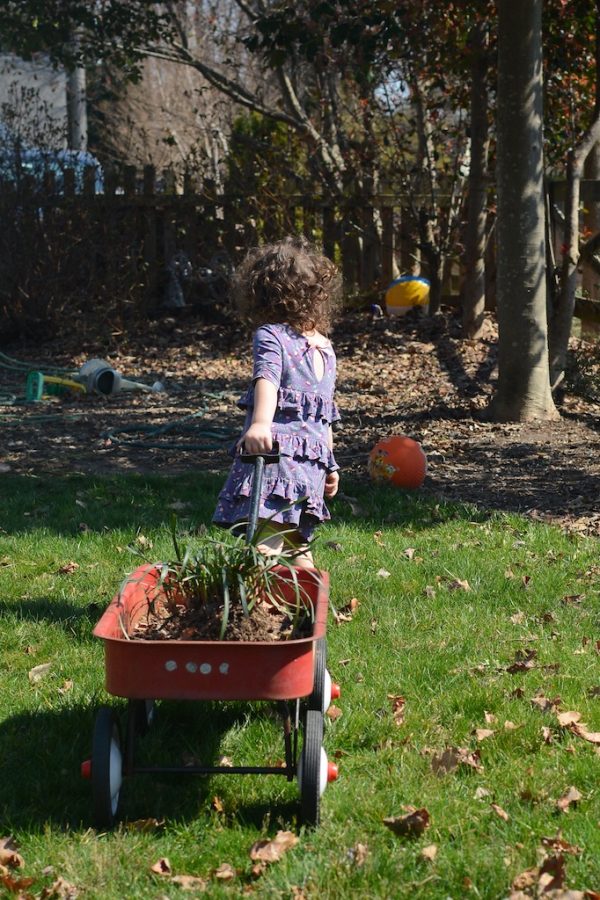 This post contains affiliate links