Last weekend, the kids and I drove west to my hometown in the mountains. We visited my parents for a few days, then we met my best friendJenny and her family at the farm where she grew up.
It was a quick, inhale-exhale sort of trip with old friends to visit old places that we loved and still love in a way that is somehow both deeper and distant.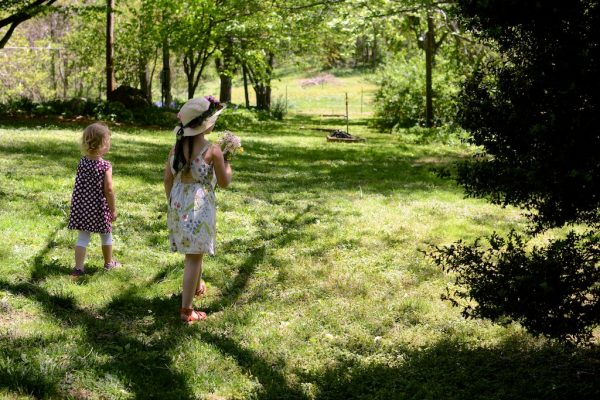 I used to go to Jenny's farm almost every weekend. It's sprawling acres of mountains and fields in Southwest Virginia that are easy to fall in love with. It's where I learned to ride horses and chase chickens, but most importantly, it was the backdrop of my oldest and dearest friendship.
Jenny's family no longer owns the farm, so I haven't been there in close to 15 years. In addition to being excited to see Jenny and be back on the farm, I was also excited for my kids to see the setting for all the stories I tell them. (Even though kids never fully appreciate that sort of thing.)
On this beautiful day in May, we gathered in the cemetery where Jenny and I used to climb trees and eat after-dinner bowls of ice cream. We stood by the evergreen that was always decorated with Christmas lights. We gazed at the mountains as we celebrated the life of Jenny's father, her Papa.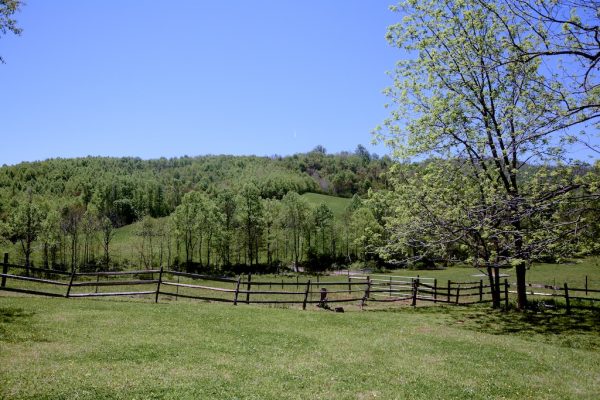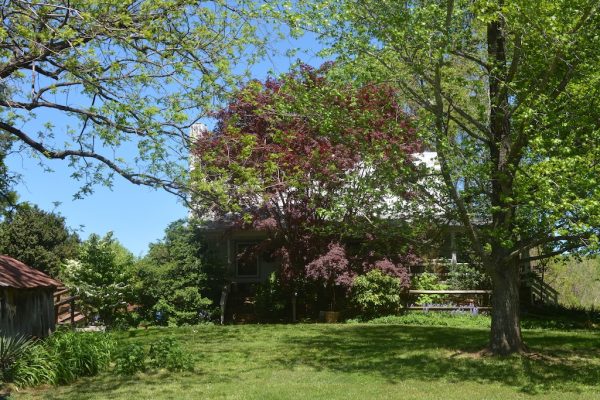 We spent the afternoon reminiscing and marveling at the things that have stayed the same and the things that have changed. Time is funny thing, how she leaves some things untouched and completely turns other things on their head. The place felt the same, but also felt completely different. The walnut tree at the top of the driveway, and the front porch steps were the exact same as I remember. But the evergreen is ten times its original size, and the orchard, with the low-hanging branches that years-ago knocked Jenny off her horse, is no longer there.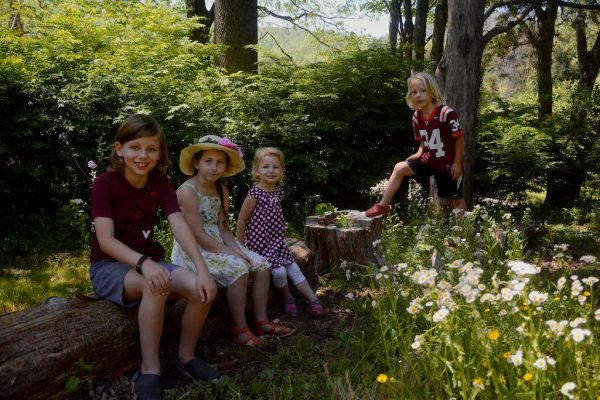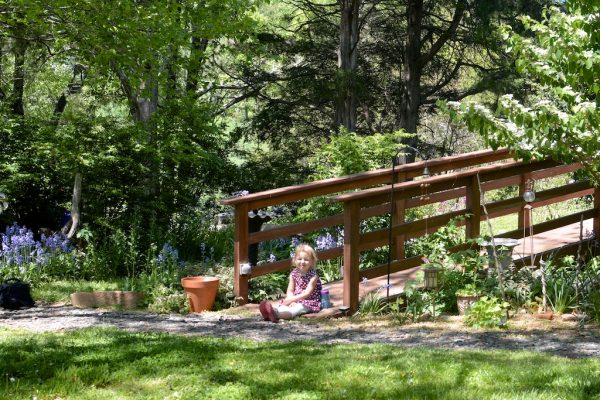 Time has brought change, and healing, and growth. From our vantage point, standing in the cemetery to celebrate her father, in the same place we celebrated the life of her mother years ago, we all commented at how even the mountains had healed with time. It brings an unexpected, beautiful comfort to see flowers that were planted decades ago still  blooming today.
Jenny gave a little tour of the farm, and we all talked and reminisced. Walking with her family and friends, and my children, it occurred to me that the most incredible transformation was her. What love started years ago has continued to flourish into something that no one could have ever predicted. Strength, beauty, kindness, integrity, commitment, seven children; a legacy even bigger than fields and mountains.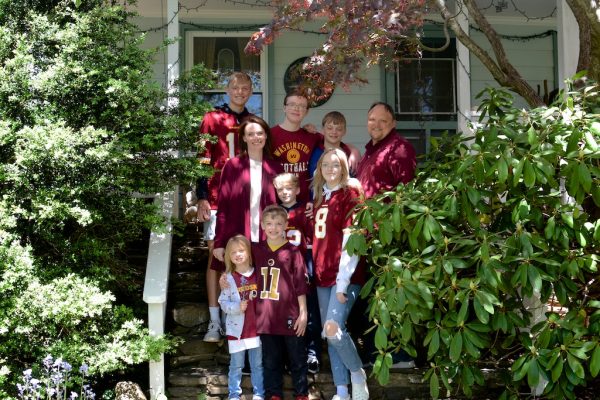 We used to lay in the grass while the horses grazed and talk about how one day we would be wives, and mothers, and forever and ever we would remain the best of friends.
Decades later the entire geography of that field has changed, but here we are, steadfast. The best of friends.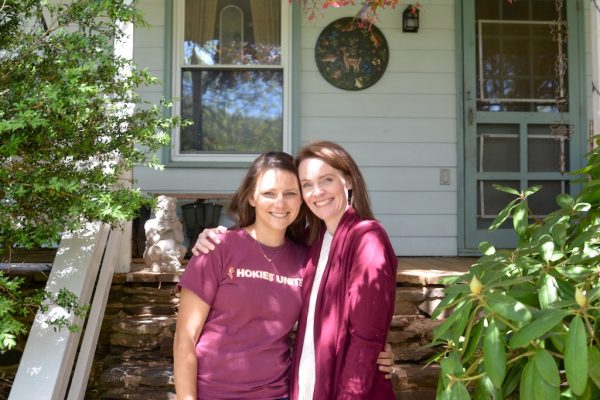 I can hear Papa reading this, and as soon as he got to that line about Jenny and me still being friends, he's look up and do his favorite know-it-all-eight-year-old impression of me, "I knew that!"