Two weeks ago we found a turtle.
Or, rather, it found us. Judging by the way it swam right up to where we were standing on the bank, and by the way it fit perfectly in the palm of my hand, we immediately knew we were destined to keep this turtle.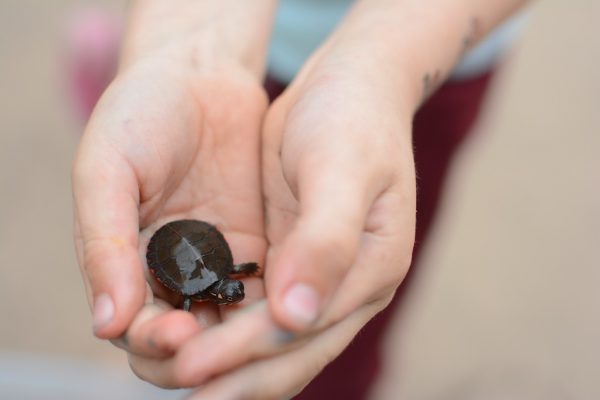 When my kids ask for another pet, I always tell them that once they can take care of a box of markers, then I'll consider it. All they have to do is put the lids back on their markers and put them back in the box.
I said that two months ago and it still hasn't happened.
But then an adorable little turtle swam into our lives and what other choice did I have?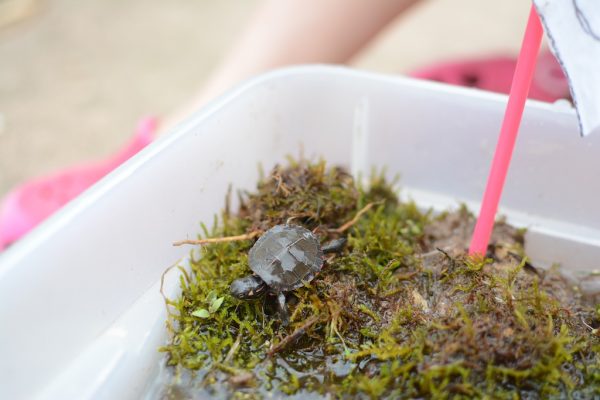 We created a little turtle habitat in a Rubbermaid box, complete with moss, rocks, a sand hill, a slide made from part of a gourd, and a turtle-sized flag. We had a great time planning and creating this habitat, and the fun we had discovering nature and adventuring together solidified my decision to keep the turtle forever. (Or until it got too big for our makeshift aquarium.)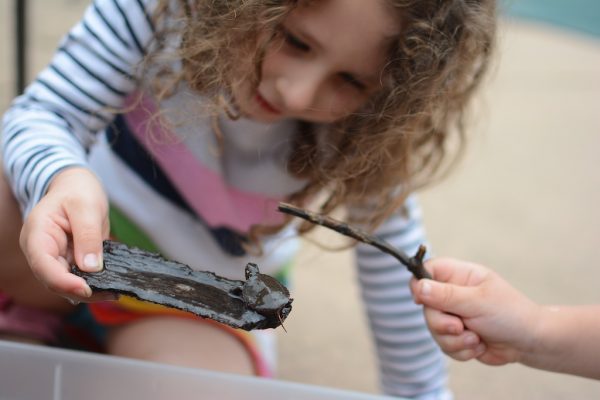 After some extensive research/quick Googling, I determined that we had a Northern Red-bellied Cooter, so we named him Cooter.
OOPS. I mean we named HER Turdy. Mary Virginia insisted that the turtle was a girl, and the kids kept calling the turtle Turdy. And I would correct them, "You mean Cooter?"
And that is how I learned that I am controlling about turtle names.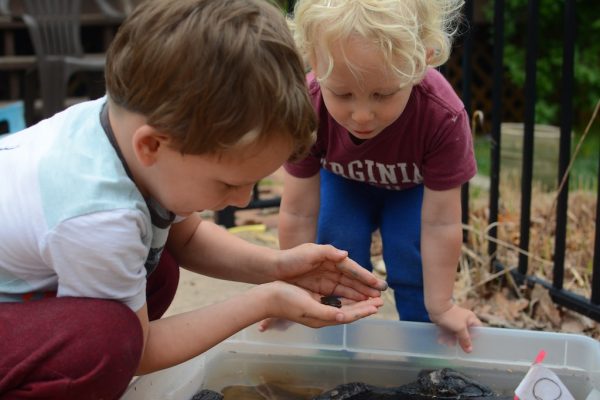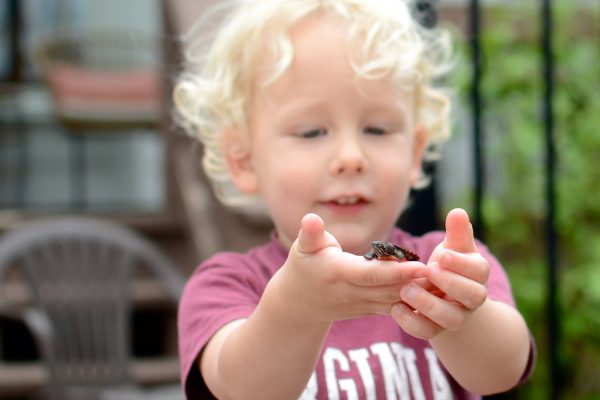 Also from my Google searching I learned that, to thrive in captivity, turtles would likely appreciate a slide, but they really need a heat lamp and UV light. Since we didn't want our turtle to starve, be cold, or get seasonal affective disorder, Tom and I decided to become proper turtle owners and get a small tank with all the appropriate turtle luxuries.
I went to a pet store the next day and asked an employee for a turtle aquarium. Gushing, I explained that we were the new owners of an adorable baby aquatic turtle.
The lady pointed at some sort of 3,000-gallon hippopotamus tank, "You're going to need this. Do you have a vehicle large enough to get this home?"
"Oh, nonononononononononononono," I said.  "We just need a small tank! We're going to love this turtle until it gets big, then we're going to release it back to the wild. Then we might get a frog."
She very quickly explained that my plan was actually illegal. It's illegal to catch a turtle, love it, and then release it. Because while we are loving it, it will forget how to be a turtle and think it is a Krieger. Then when we release it back to the wild where there is no Netflix, it will die.
I sort of rolled my eyes because, are you kidding me? Turtles forget how to be turtles THAT QUICKLY? Isn't having a shell on your back sort of a unique experience?
Maybe she sensed my hesitance, because then she said, "Listen. You don't want a turtle. Turtles are disgusting, they carry bacteria, and they spread salmonella. I've gotten salmonella from a turtle, Jessica over in dog toys has gotten salmonella from a turtle. You have little kids. They will get salmonella from your turtle."
OH.
MAYBE NEXT TIME YOU SHOULD START WITH THE BIT ABOUT SALMONELLA.
"But!" she continued. "Guinea pigs make great pets!"
That afternoon I explained to the kids that we couldn't keep the turtle. Since I know my kids well enough to know that they DO NOT CARE about bacteria, I explained to them that Cooter-Turdy would be happiest in the pond with her family, learning how to eat snails and hide from the neighborhood heron.
The kids were sad, but they seemed to understand.
I let everyone see Cooter-Turdy one last time, all the while hovering over them with hand sanitizer.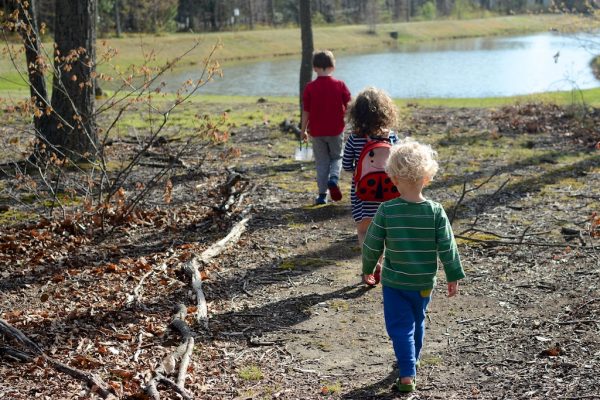 Then we walked to the pond, where we shared stories about Cooter-Turdy, and then released her. We stood on the bank and watched until she was completely out of sight.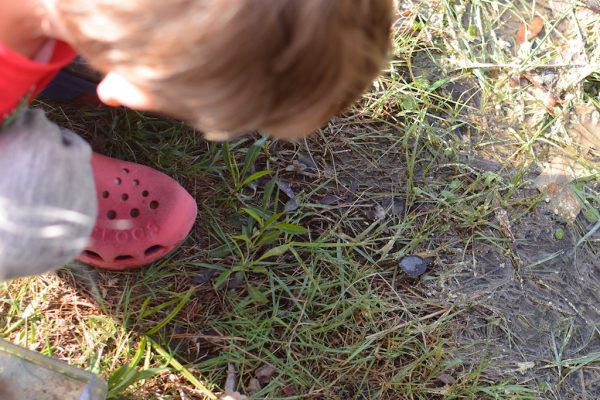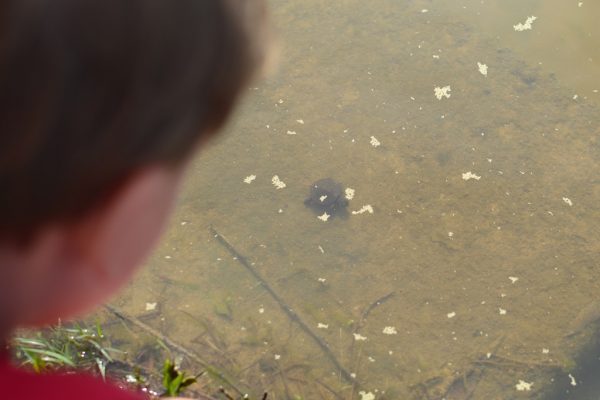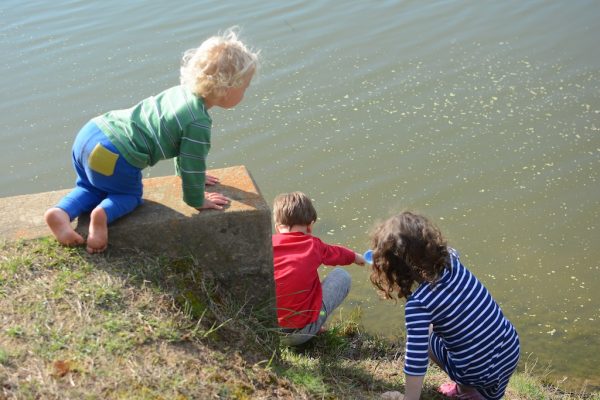 I asked the kids how they felt watching Cooter-Turdy swim away. David said, "I feel sad that Turdy's gone, but I'm happy because he's happy."
That's when I decided that our foray as turtle owners was a success.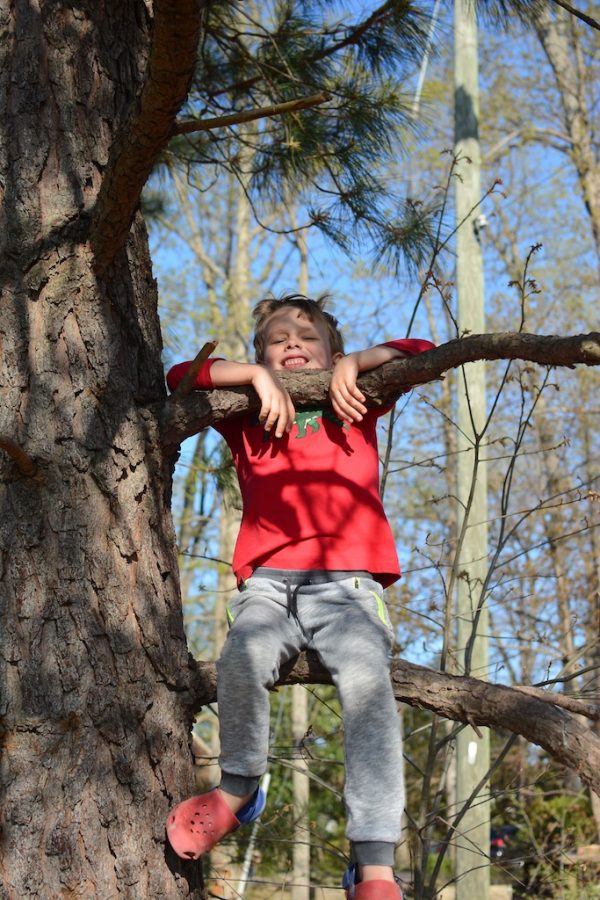 We played at the pond for a while, the kids climbed trees and tried to find Cooter-Turdy. When it was time to make dinner we walked home, where the kids ran inside and drew pictures of Cooter, and forgot to put the lids back on their markers.