This weekend a friend stopped by and came to our door with a basketball under his arm. Before I even had a chance to say hello, Thomas looked at him and said, "HEY! That's MY bas-at-ball!"
Every basketball is Thomas's basketball.
Thomas loves basketball. If there are two things that mark him at this age they are:
he loves basketball
he refuses to wear clothes, including a diaper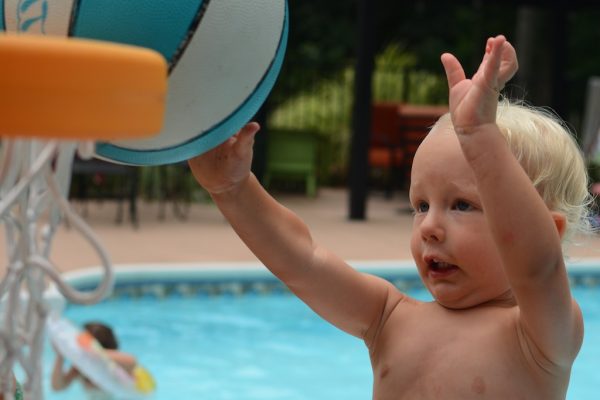 Have you heard of the 10,000 hour rule? It's the idea that if you put in 10,000 hours of deliberate practice, you'll become an expert.
Based on our calculations, Thomas is a little over halfway there. (He exceeded 10,000 nudist hours a long time ago.)
Thomas started shooting hoops right around the time he started walking, and he hasn't stopped.
Every morning Thomas wakes up, takes off all his clothes, and goes outside with Tom. While Tom tests the pool, Thomas plays basketball.
When I go outside to eat my breakfast on the porch, Thomas plays basketball.
Before his nap I read him a book and he stands a few steps away from his crib and throws it in.
After nap time, we have a snack and the big kids swim while Thomas plays basketball.
His favorite is shooting, but he even practices dribbling. For a kid who has some seriously nonathletic genes, he's actually gotten pretty good.
Sometimes he even drags a chair to the hoop so he can practice dunking.
Think about that for a moment — he climbs up on a chair, dunks the ball, climbs down, chases the ball, and does it all over again. He's two. The adult equivalent of committing to a process with that many steps is somewhere between carving Mount Rushmore and breaking the 2-hour marathon.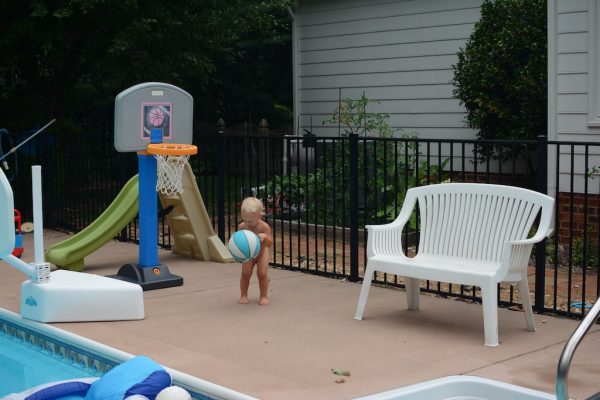 His form isn't traditional, but I think that just comes with the territory when you're using a basketball that has a circumference greater than your wingspan.
He's patient, persistent, and focused. When he misses, he says, "AWMOST!" and then tries again.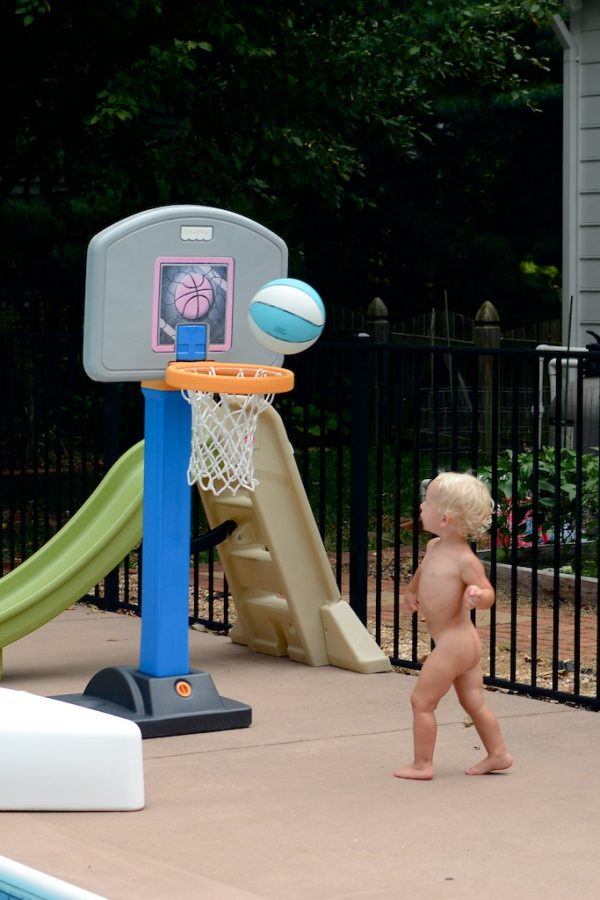 For a while now, Tom has tried to get David excited about basketball. David isn't actually interested, but he's played along. The other day we were driving by a basketball court and Thomas started screaming, "Bas-at-ball! INNA PAY BAS-AT-BALL!"
And David responded, "Mommy. I think Thomas might be your basketball player."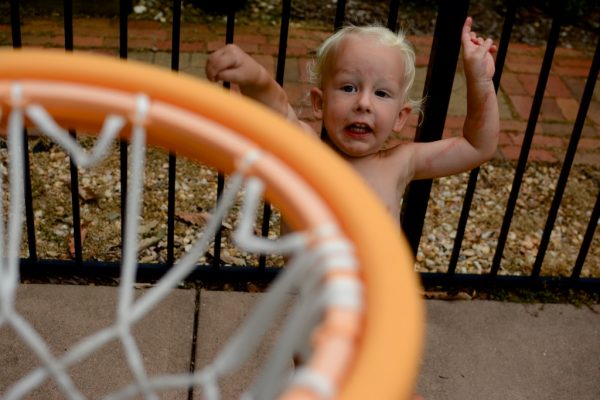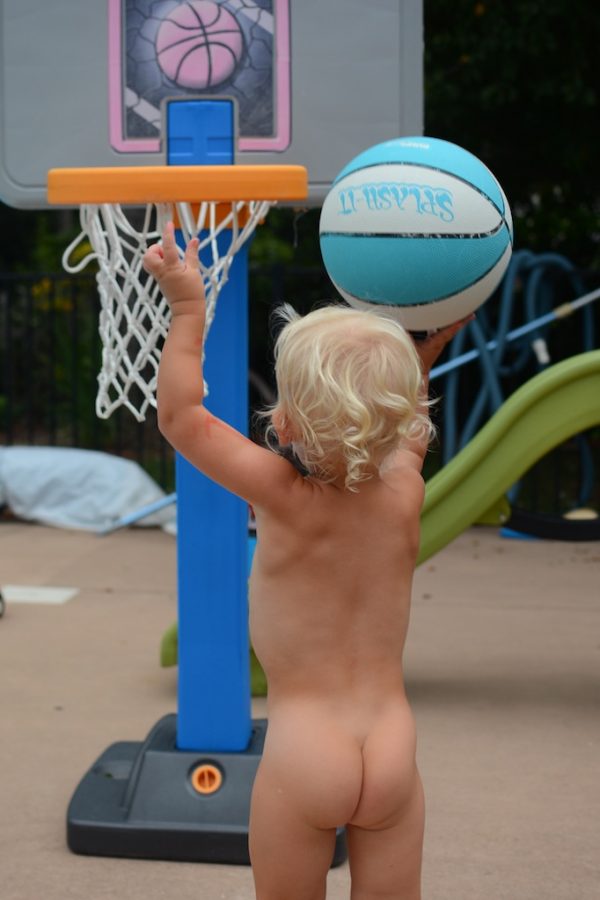 In several years, after Thomas grows up and uses his NBA salary to buy his mama a beautiful farm in Virginia horse country, this is exactly how I want to remember him. Bare-bottomed with sunshine hair, shooting a basketball with all his might.