This post is a little out of order; I still haven't written the entire story of what happened to my hand. That's coming. But this is where I am now, exactly five weeks after surgery, nearly seven weeks after the injury.
This is me giving a thumbs up.
No, really. That's all I got.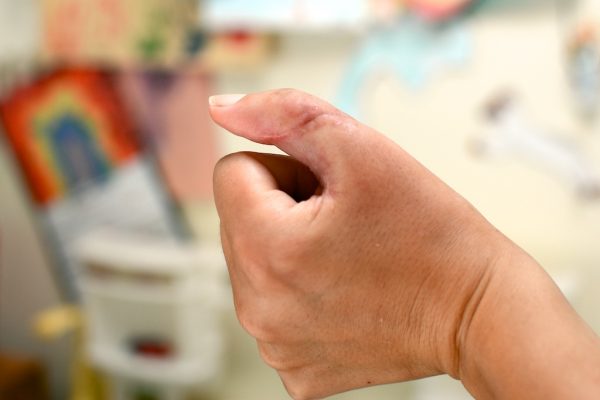 Last week my occupational therapist gave me a new brace that allows for a little more mobility, and a whole bunch of exercises to do throughout the day.
She also told me that I could use my hand for gentle things like self-grooming — like putting on make-up, doing my hair, that sort of thing. She went on to say I still shouldn't put stress on my thumb with any lifting or using it to, say, put on a tight pair of jeans.
I don't know if that had anything to do with my thumb's healing progress or if it was just her nice, therapist, way of saying, "Maybe try some make-up? Or a hairbrush? While you're at it, find a pair of pants that fits."