The past two weeks have been busy, busy, busy over here. I guess that sort of goes without saying because we're always at least a little bit busy — even if we're ONLY talking about laundry. But in the last two weeks two kids got sick (including a 105.7 fever that stuck around a little too long for my anxiety…), my parents visited, and… Ok. There actually isn't anything else except normal life. And I can't even count my parents' visit as "busy" because having two extra adults in the house cuts the busy by at least half.
BUT
I also ran two races in the past two weeks, which is kind of a big deal for me since I THINK my last race was in 2014 with creaking postpartum hips.
The first race was a 5k fundraiser for our kids' preschool scholarship fund. This is our fourth year at this race but my first time participating because I've always been too pregnant or too involved with planning to run.
We had SUCH a fun time, but I wasn't going to blog about it until I saw these great pictures  and I thought, "HELLO!? A fun family weekend activity? This is why mommy blogs exist!"
Special thanks to Jennifer Newlin for these great shots.
This is how the Kriegers arrived — staring down all our competitors.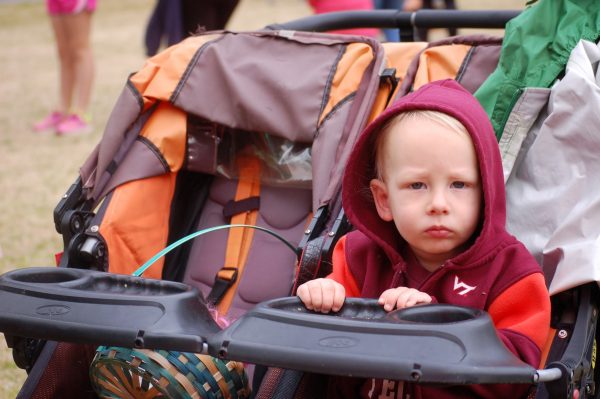 Uncle Steve took one for the team and watched the big kids while the rest of the Kriegers ran. Tom ran with Thomas and Psalm in the stroller while Lindsay and I ran like the footloose and fancy free SAHM moms we are.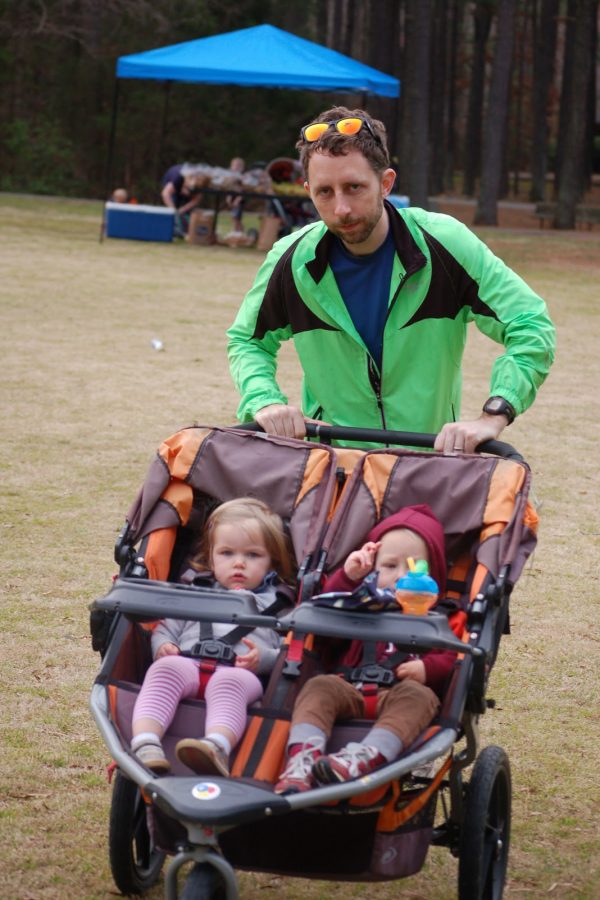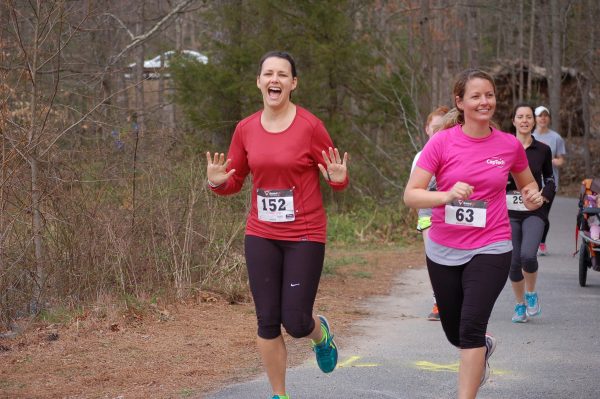 The first mile — I'm loads of fun to run with.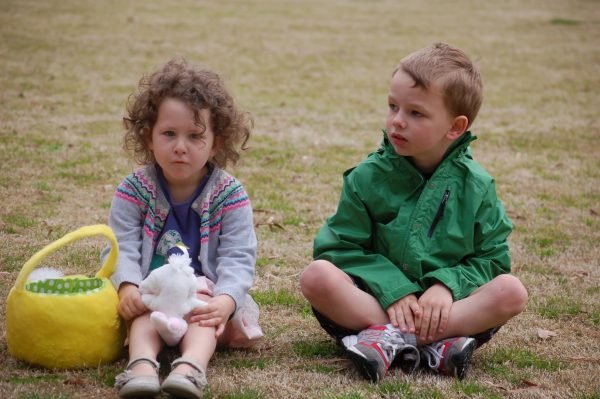 My unenthusiastic cheering section. 
The race course was pretty challenging — there were hills, trails, hills, and did I mention the hills? Lindsay and I actually run at this park every week but racing was a new challenge.
Tom ran with us for the first two or so miles and then he said something to the effect of, "It hurts my legs to run this slow."
The next time we saw him was at the finish line.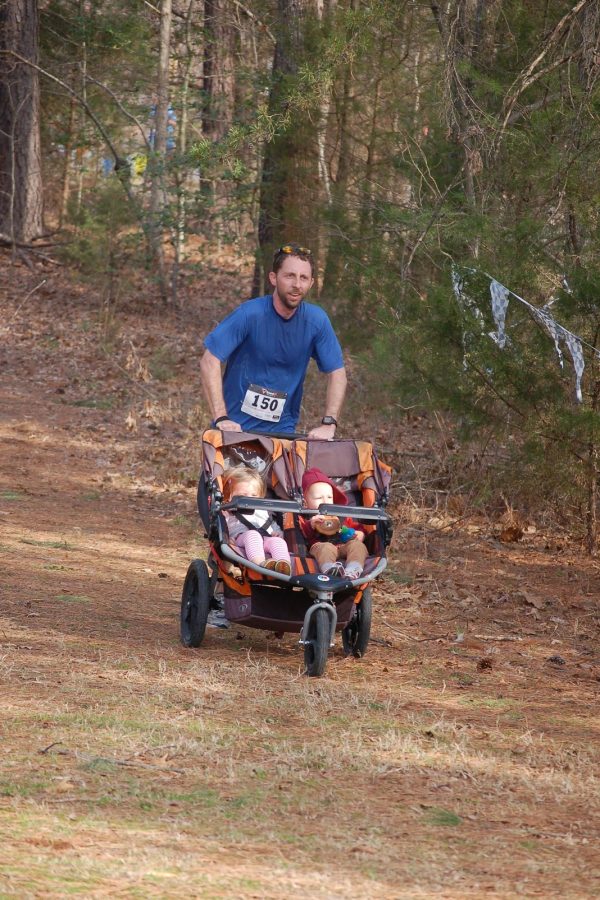 Unenthusiastic finish line stroller passengers.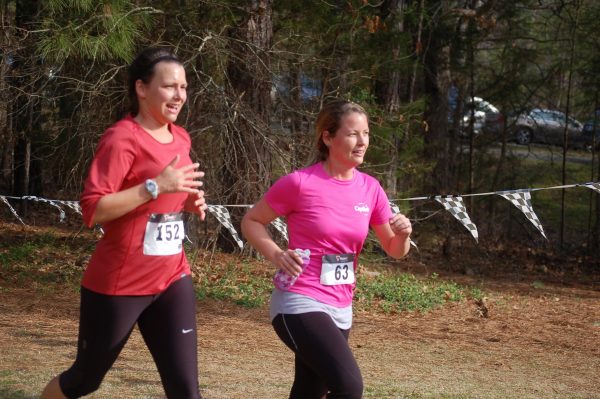 We finished! Where is the post race food???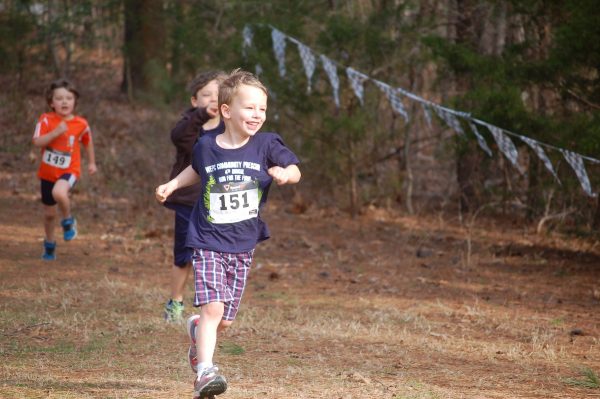 Enthusiastic finish line cheerers.
After the 5k, David raced the Kids' Mile. He's on the young end for this race, but he was enthusiastic about it so we let him go for it.
And here's the thing.
He hated it.
He's never running again, thank you.
What you're looking at is a photo from David's farewell race as he retires from the sport.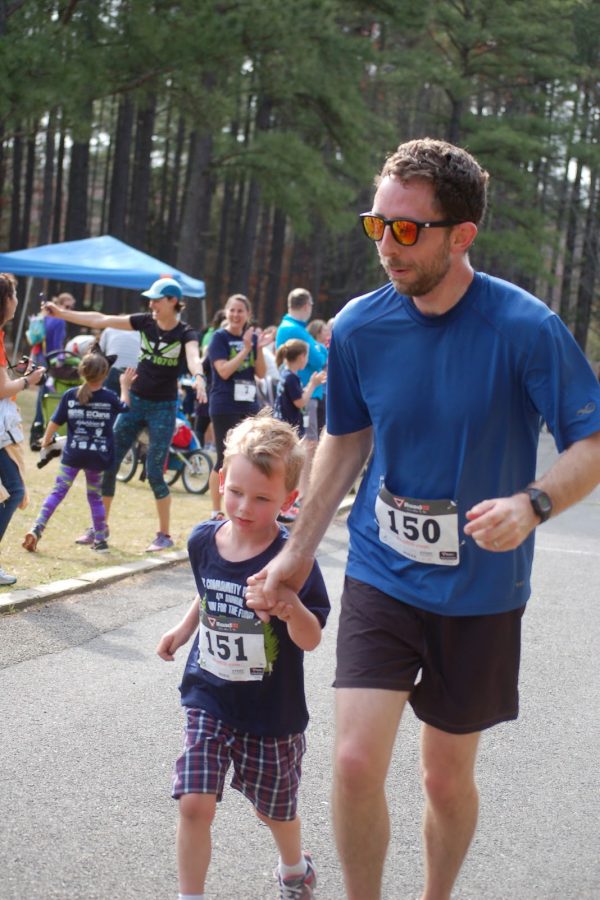 In reality, he did great and I'm really, really proud of him. Not just because he was running, but because he did something hard and didn't give up even though he really, really wanted to.
Plus, he did much better than the DNF at his first kids' race.
After David's race, the younger kids lined up for the preschool dash. Mary Virginia finished second to last because I guess screaming, "DON'T LEAVE ME! MOMMY STAY BESIDE ME!" slows you down.
After the race the kids mustered up energy for an Easter egg hunt. Thomas loved it — he found a jelly bean spill and sat and ate jelly beans off the ground. Every now and then someone would notice and say something and I had to pretend I wasn't sitting there also eating jelly beans off the ground.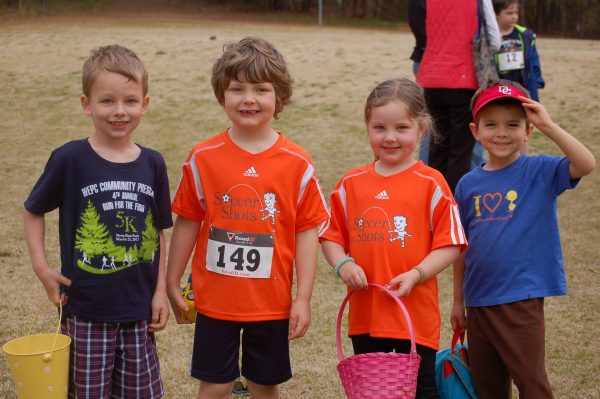 Here's to three great races, a pile of jelly beans on the ground, and a whole year to convince David to toe the starting line again.