This weekend we let the kids plan something to finish out the summer with a bang. They chose a backyard campout with s'mores. Then they threw in a night swim for good measure.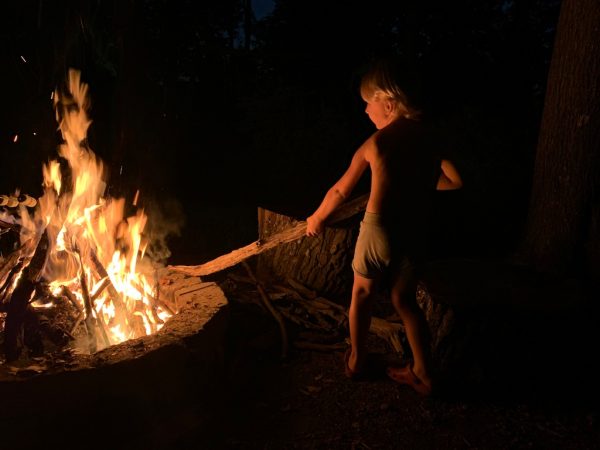 I feel like our kids are still the age at which they definitely get excited for s'mores and night swimming and a campout, but the REAL treat is staying up past their bedtime. When they realized how late it was (8:30!!!) they whispered it to each other with such glee. "Did you know? It's EIGHT THIRTY! And we're SWIMMING!"
It was like they were committing a crime and just realized they crossed the state line. Once it struck 9, their misdemeanor had been upgraded to a felony but WHO CARES because they could already make out the the Mexican border on the horizon. CANNONBALL!
I didn't partake in many of the festivities. I helped gather firewood and eat s'mores (I'm not a monster) but then Tom turned up the "Awesome Dad" dial and set up the tent and jumped in the pool.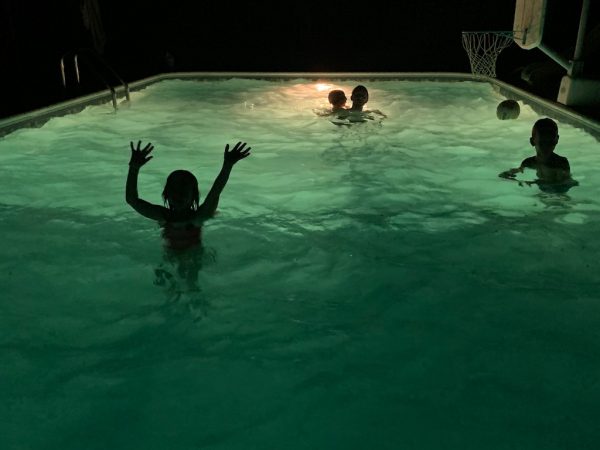 Meanwhile, I went inside and plowed through an entire inbox full of emails, platforms, schedules, hyperlinks, logins, slideshows, and orientations.
We checked on the kids and they were already snuggled in their sleeping bags asleep by 10:30 (which means they only got a first-degree felony).
I went back inside to make one last request for a password change, and reflected on how different our back-to-school responsibilities are.
Long-live backyard campouts, dads who jump in the pool even though it's unseasonably cold, and moms who stay inside to make sure everything is sorted for the start of school. Long live being a kid.