A lot happened this month, but few things are more monthly-update-worthy than international travel.
After flying with a 20-month old I can confidently say, zero out of five stars DO NOT RECOMMEND.
It's not that she screamed the entire time, it's just that she didn't stop moving, not once. She seemed like she was in a manic state and had to keep moving — she was constantly in the seat, out of the seat, in the aisle, out of the aisle for hours on end. I knew that if she just stopped for a MOMENT and closed her eyes for a SECOND she'd fall asleep. But apparently she knew that, too, so instead of cuddling with me she participated in her own version of toddler Orange Theory. Keep that heart rate high, Anna!
If you're reading this and you're about to recommend a toddler-friendly activity and/or an over-the-counter sedative, I'm here to tell you WE TRIED IT. Snacks, sugar, games, books, screens, melatonin, WE TRIED IT ALL.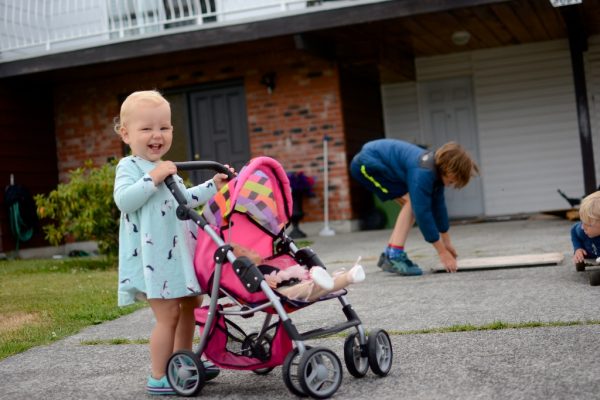 At one point I was sitting in my chair and Anna was scaling my face. A dad was walking the aisle with his toddler son, who was zipped in a sleep sack and sucking a pacifier. Our red-rimmed eyes locked and he said, "They're just too young to fly."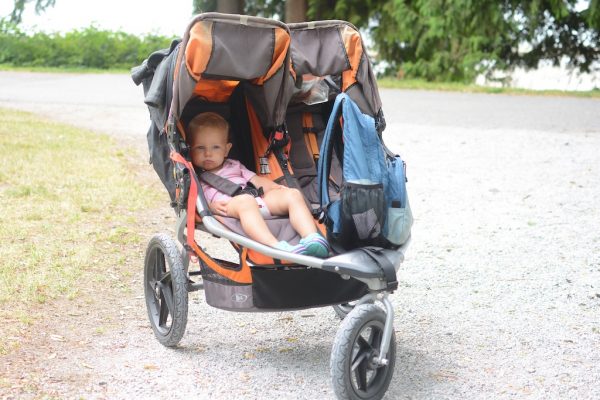 I've been repeating his wisdom to everyone who asks about our flight. Anna wasn't on bad behavior, she just acted like a 20-month old would in a confined place with nowhere to be a 20-month old.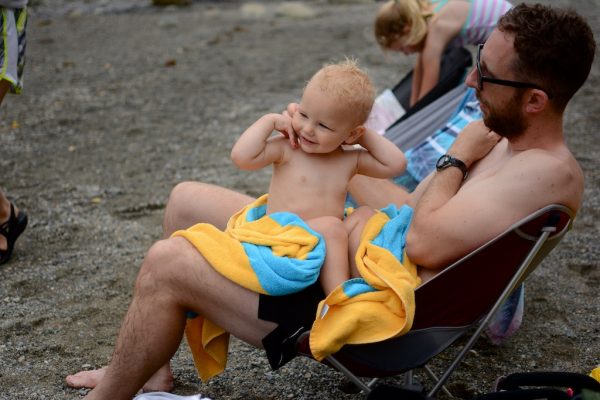 Plus, she had no concept of where we were going or what we were doing. And I kept thinking about how that morning when we strapped her into her carseat, the rest of us knew we were embarking on a trip across the country, but for all she knew we were headed five minutes down the road to Target.
All things considered, she did great. But, all things considered, we're grounding her until she's old enough to obey the "Fasten Seatbelt" sign.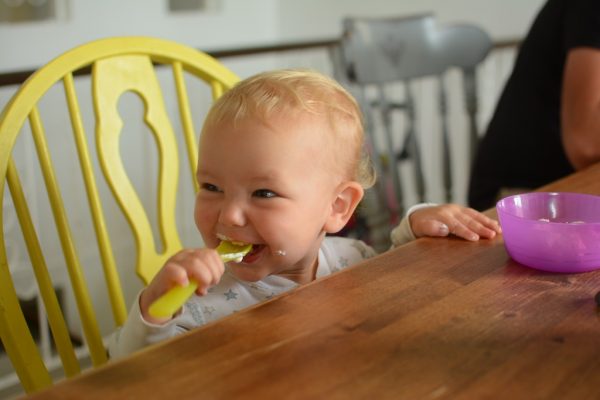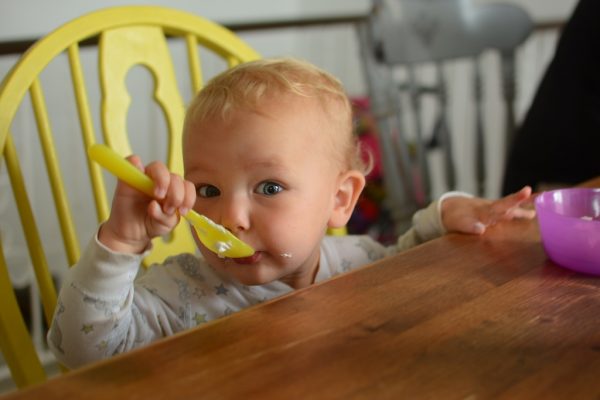 As bad as  flying was with Anna, she completely made up for it when we were in Canada. Perhaps it was the Canadian air, or the six adults at her beck and call, or the activity of  four cousins and three siblings, but Anna was as pleasant a vacation-er as she was a bad traveler.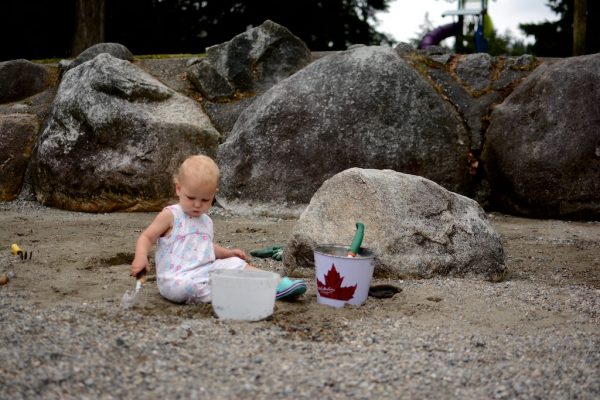 Anna wasn't very affected by jet lag, she took great naps when we were home, she powered through when we were out, and did not wake up once in the middle of the night all week.
Anna is used to being the baby of the family, but on this trip she was the baby of the extended family. That means 13 people at the ready to admire and adore her. Anna has always taken her role as baby of the family very, very seriously. She has committed herself to being super cute and cuddly, not to mention bald for an extended amount of time. But she leaned hard into this role while we were on vacation. And who could blame her? All she had to do was pick up a baby doll and pat its back, and we'd all oooh and aaah because have you ever seen anything so adorable?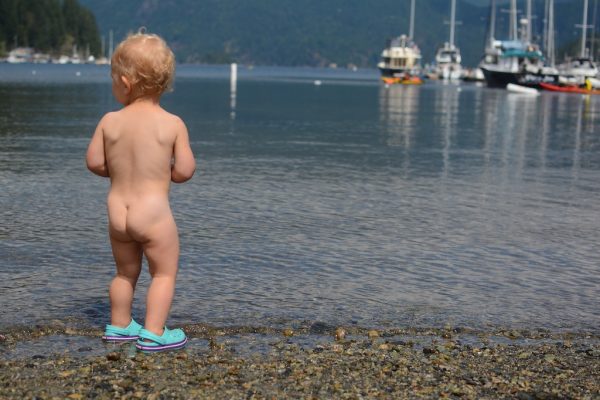 Dear Anna,
Your Aunt Kristie once told me that you can spot the youngest child of a family because every time they walk into a room they just assume that everyone adores them. I revisit that all the time because it's so, so true. Every time you walk into a room everyone immediately gasps and smiles and tries to get your attention. You are cute, yes. But know that you are not adored because of your chubby cheeks or blonde curls. You are adored because you are you — because you clap and cheer when you see strawberries, because you nurture your dolls and pat your brother's back when he cries, because you shriek when you see squirrels and hold your chin high and proud when you sit in a chair like a big kid. You answer every question with "no" and a grin, you wave at passing cars, and perform dramatic monologues of nonsensical baby babble, including laughing at your own jokes.
You are a joy. When you enter a room it fills with sunshine, and everyone basks in the warmth of your presence.
Love,
Mama
P.S. no offense, but you were sort of a storm cloud in the airplane. One day I'll never mention it again, but until then…