We've officially reached the phase of life when team loyalty means taking pictures of your kids wearing gear and posting it on the Internet.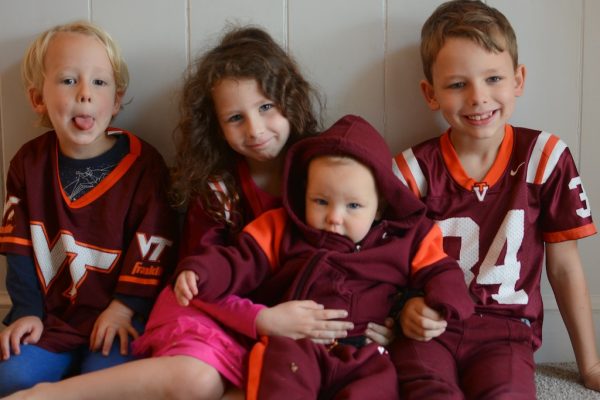 Actually, I guess I've been doing that for a while. For some reason getting everyone dressed before they head off to school feels like a new level of devotion.
(Especially because Thomas refused to wear his jersey because it's "too big." And Mary wouldn't wear hers because it wasn't fancy enough. Sorry, Mary, when Hokies use the word "fancy" it's usually not a compliment.)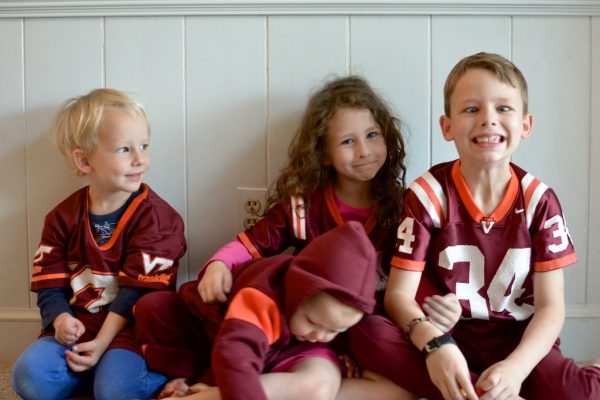 The Hokies are projected to win tonight, but we could have already told you that.
The fact that I'm dreading the 10 p.m. game time is evidence that I'm not in college anymore, nope, not even close. I'll stay up long enough to post some videos of Tom standing, but I'll probably be in bed before half-time.
And these little Hokies? They'll be in bed hours before the pre-game.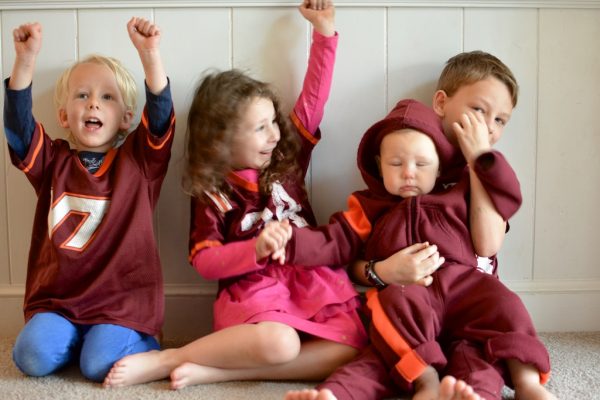 The kids have been really excited about March Madness this year. Tom helped them fill out these mascot brackets, and WOW the smack talk between kids can be BRUTAL.
Meanwhile, this is the first year I didn't fill out a bracket for the first time in well over a decade. I'm devoted to posting videos of Tom on Instagram, and dressing my kids in Virginia Tech gear for the duration of our March Madness run, but I couldn't manage a bracket before tipoff. I'm only one woman.
For the record, if I HAD filled out a bracket it'd look something like this: Virginia Tech goes all the way, UVa loses in the first round, and so do all the teams vaguely associated with any of my ex-boyfriends. We have friends at the bus stop who are big Tennessee fans, so I'd pick them to make it at least to the final four.
After all, college sports are all about heart.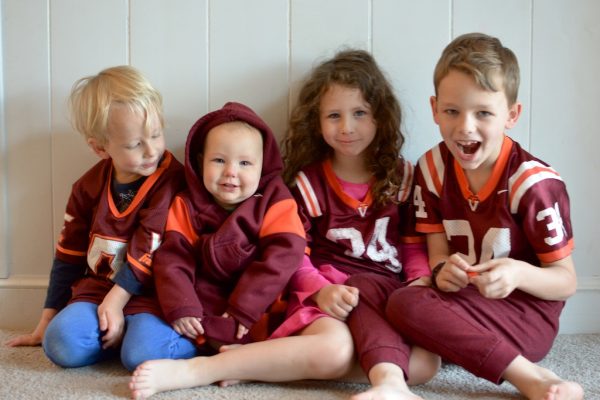 Happy March Madness — go Hokies!