Since Anna was born my exercise routine has been simple: round-the-clock breastfeeding, and hauling Thomas off high structures.
Four pregnancies in six years has changed my schedule, my priorities, and my body. Right now I don't have room in my life for much more than taking care of my kids and keeping track of who's on the Kardashian's Christmas card. I'm ok with that.
But occasionally I do miss being the kind of person who would start her Saturday with a 10-mile run.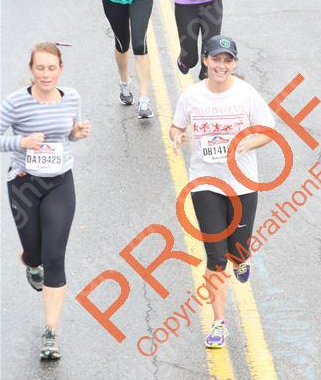 In terms of being fit, I'm starting at square one. I ran less with this pregnancy than I did with the others (until about 22 weeks, including a 5k and 10k race) and I kept up a decent walking routine until maybe 30 weeks, then fell victim to complete lethargy. After that, my only exercise was a program I like to call "daily life." Packing lunches, changing diapers, etc.
Fast-forward to now. I'm 8ish weeks postpartum, still up all night, nursing all the time, and recovering from pregnancy and childbirth. But I'm starting to feel that itch of wanting to feel normal again and maybe even, eventually, fit and strong. (Without a hip injury this time.)
I don't have much free time, I have almost no energy, it's freezing outside, and I have a long way to go. But I'm starting. So far I've been walking, and I hope to start run/walking whenever I feel up to it.
If you're worried that I'm rushing or being unkind to myself — don't. I feel very patient about the process, and aware that it's a process. I have no timeline, and there isn't a  photo of a supermodel in a bikini taped to my refrigerator. In fact, I don't even have specific goals. Maybe I should set goals (how does one succeed without setting goals, anyway?) but I have four babies, and one of those babies is only eight weeks old. I've gotten used to giving myself grace in all areas of life, including being a little over my fighting weight.
Plus, some might argue that spending your Saturday morning making pancakes for three hungry kids while holding  a fussy newborn is more hardcore than running 10 miles.
Recently I stumbled upon an Instagram account of a mom chronicling her fitness. 13 miles at 8:38 pace! I'm impressed, but immediately imagine she must have kids that are older or fewer than mine. As I scrolled through her photos I discovered with horror that she has four kids, and her youngest was born exactly two days after Anna. So, like, she ran 13 miles this morning and I had a 2-day head start on her.
Sometimes following people like that is helpful, and sometimes it's not helpful at all. Sometimes it's actually hurtful, discouraging. Because why start at all when you have so far to go?
I asked my doctor for fitness recommendations. Is there a magic postpartum yoga? Or strength routine? She told me that the main thing to remember was to go slow. Postpartum healing can't be rushed.
So here I go.
Walking on the treadmill at a 3.0 pace for 30 minutes, or for as long as the baby allows.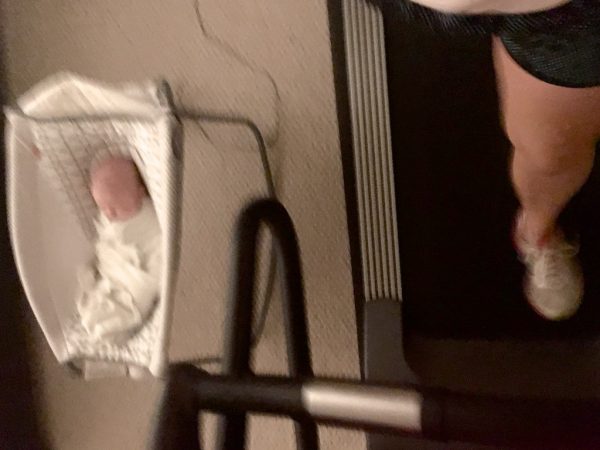 Tell me about your postpartum journey. What did you find helpful in regaining strength and fitness?