Last weekend our family took advantage of the unseasonably warm weather and went to the James River.
The only word I can think of to describe Tom and I as we got out of the van is "laden." We had three kids, plus water bottles and a picnic lunch for five people, two blankets, and one very high maintenance 34-week pregnant belly. Before kids, Tom and went on multi-day backpacking trips with less stuff than we had for a few hours at the river.
As we were walking out of the parking lot I noticed that Mary Virginia's hand were also full, she was carrying a stuffed dog, a notebook, and a pen. I'd let the dog slide but NO WAY were we taking the notebook. NO WAY was I going to end up carrying that thing.
"Mary, sweetie," I told her. "We have to leave your diary here. Let's put it in the van."
She stomps her foot, "MOMMY! IT IS NOT A DIARY IT IS A NOTEBOOK! And I need to write!"
"Ok, your notebook. We're going to be walking and climbing a lot, you won't have much time to write," I said.
"But, MOMMY! I HAVE TO WRITE! IT'S MY JOB!"
Then I decided I was going to have to get real, "Mary. We're not taking the notebook. Put it in the van or I'm going to throw it away."
"OK, FINE! BUT WHEN WE GET BACK I'M WRITING ABOUT THIS!"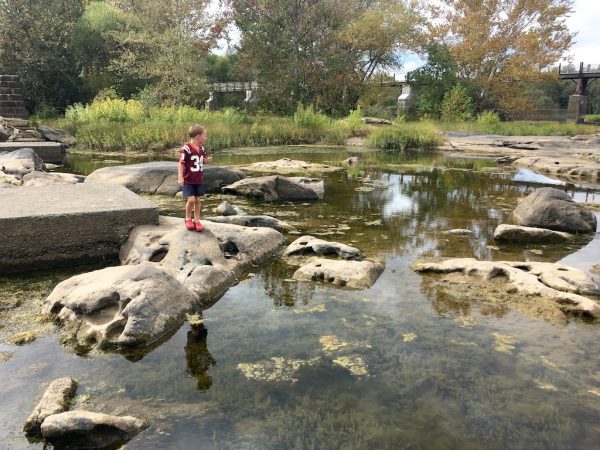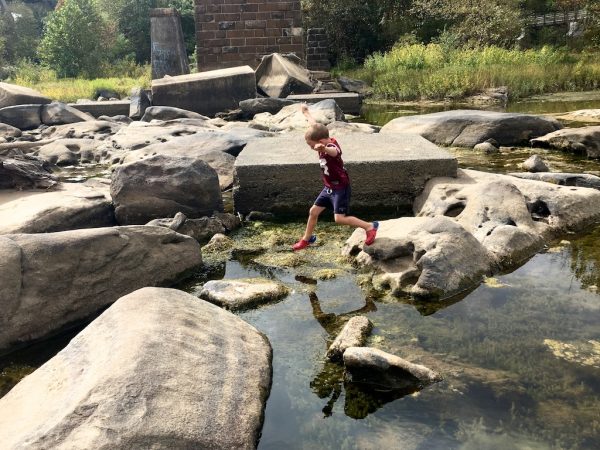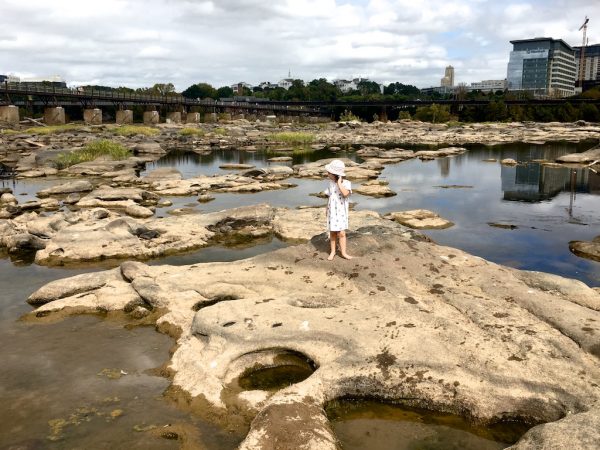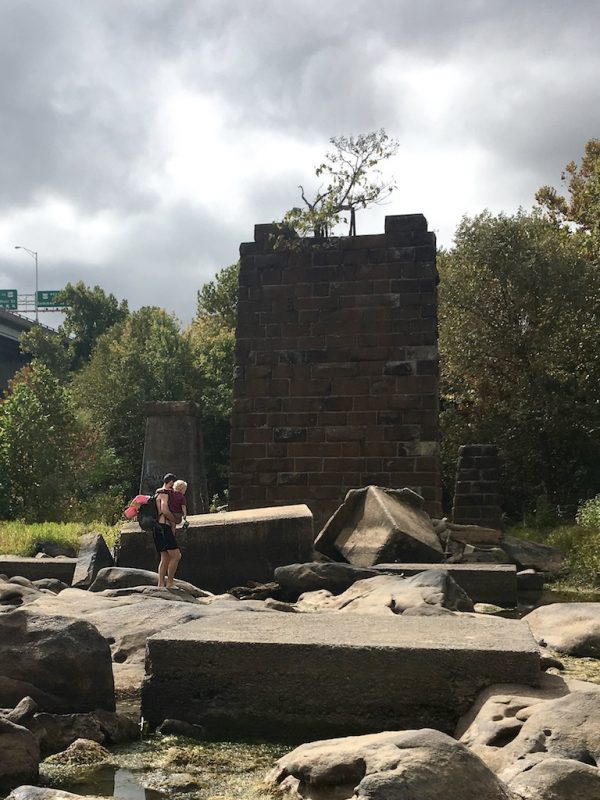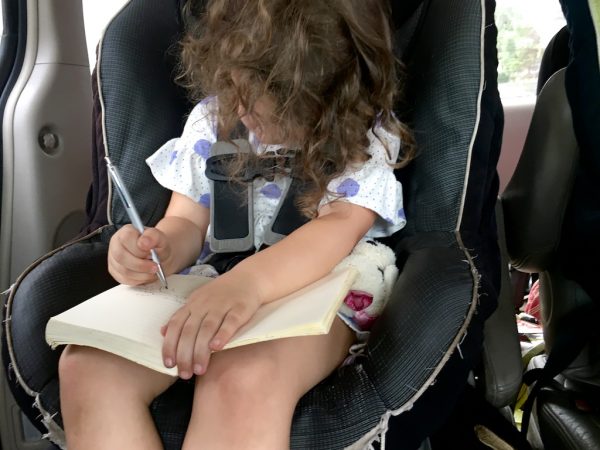 And woo-boy, did she ever!