Does anyone else think he looks like he's only pretending to sleep in this photo? He might have been. He woke up when the shutter clicked. Faker!
Speaking of sleep, Tom and I had the following conversation at 5am.
Amanda: Tom! Guess what, this is the first time David's woken up since 11, he slept for 6 hours!
Tom: That's amazing.
I happily pick up David. Meanwhile, Tom wakes up a little more.
Tom: Are you sure? I thought he woke up at 2?
Amanda: Nope, this is the first time.
By the time I fed, diapered, swaddled, and put David back to sleep I realized Tom was right. David had woken up at 2am.
This is notable only because I was awake with him for an entire hour and I didn't even remember it.
Sleep deprivation is a powerful thing.
…
SLEEP!? There are no sleepy babies in this crib!
I want to PLAY!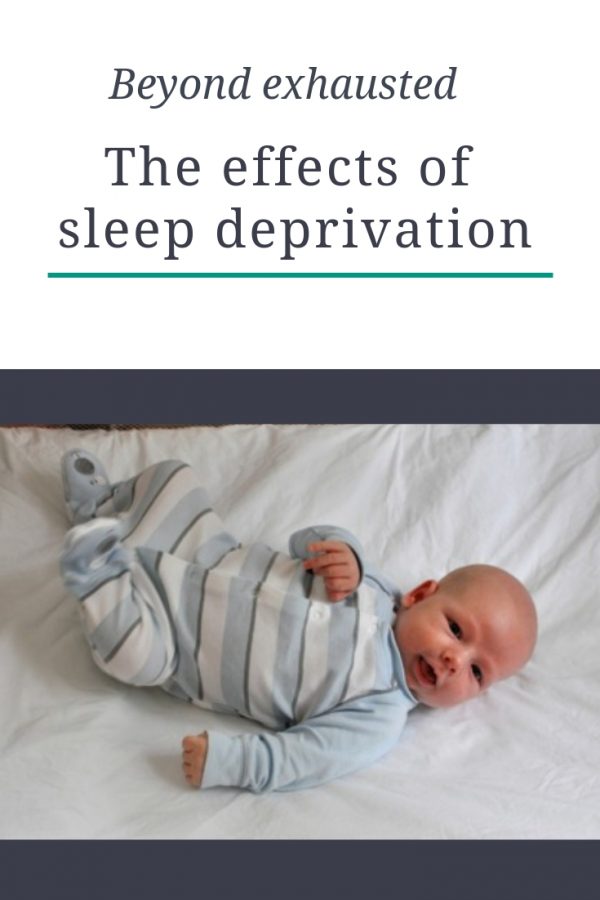 Learn more about sleep deprivation with Sleep Advisor