A few weeks ago a few of Mary's friends from her class came over for a pool party to celebrate her ninth birthday.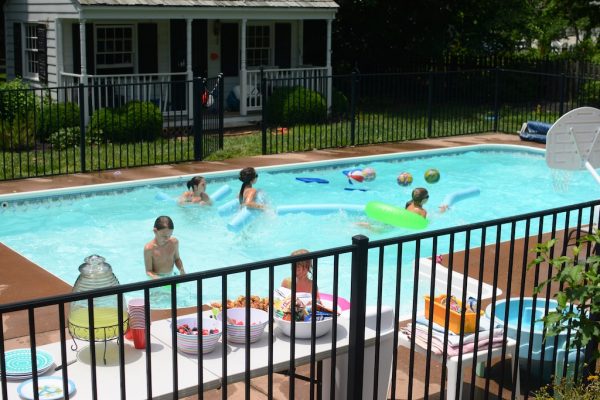 Every time I think about whipping up a quick blog post about the party, the headline I write in my head is for her sixth birthday party. Six fits more neatly in my motherhood mathematics of how quickly these years should be moving. Nine feels excessive. Rude.
But, she IS nine, I can't deny it. And I can't deny that Mary is every bit of nine. She is mature and responsible and kind. She's the kind of girl whose parents describe her as "nine going on 30."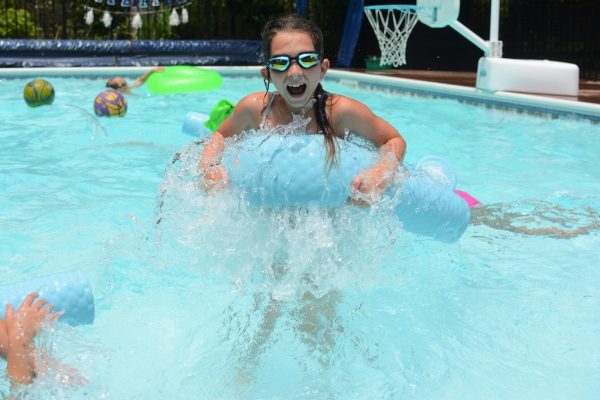 I've been working on reining in our family birthday celebrations that have, despite all my best intentions and a pandemic that put the brakes on thing for two years, become a little excessive.
Cake on the day-of, cake with extended family, and cake with friends. I'm not known for my math skillz, but by my count that's three cakes. And that's too much. I haven't figured out how to do it — how to celebrate with everyone in a low-key way. But this year I went for it, because this year a party with friends signified so much.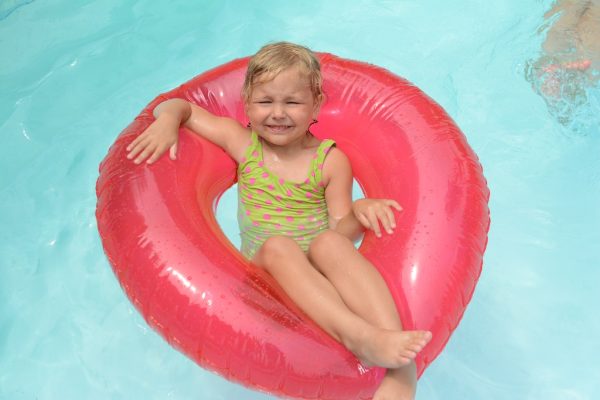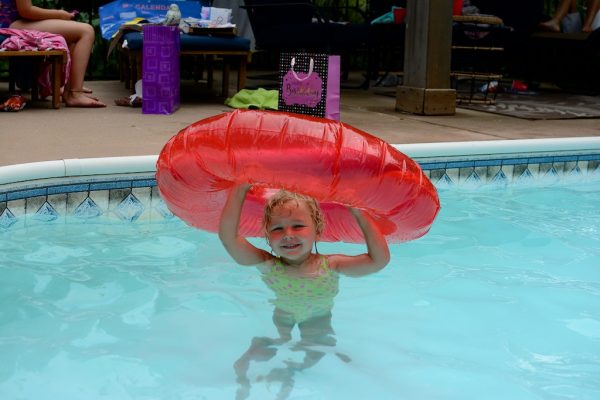 This year, her third grade year, was Mary's first time back in school since first grade. After a disrupted year and a virtual year, I sent them back to school unsure of what was in store socially. A LOT had changed in the school. Friends had moved, social groups had moved on, everyone was older and different. Covid mitigation strategies made it tough, too. Everyone was in masks, classes weren't mingling,  and the kids were discouraged from chatting during lunch.
"Kids are resilient," I told myself. It's true, they are. But I wasn't sure what shape that resilience would take.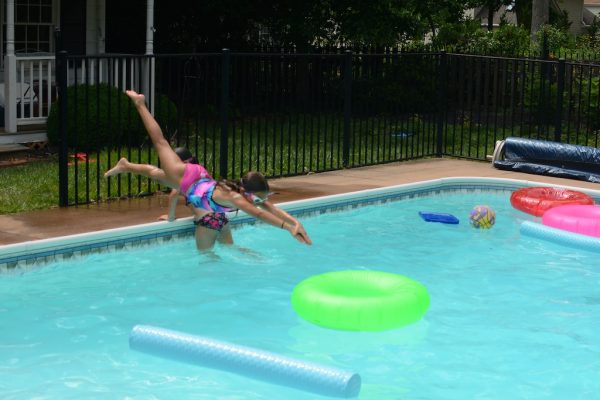 This sixth ninth birthday party is a look at what her resilience looks like. In one year, Mary made a wonderful group of friends. The pandemic took a full year of normal childhood playdates and school from my kids.  What they were missing out on was this — a little group of friends who want to show off what they learned on dive team, and can't wait for their friend to open the gift they brought.
It's SO special, and I'm SO grateful.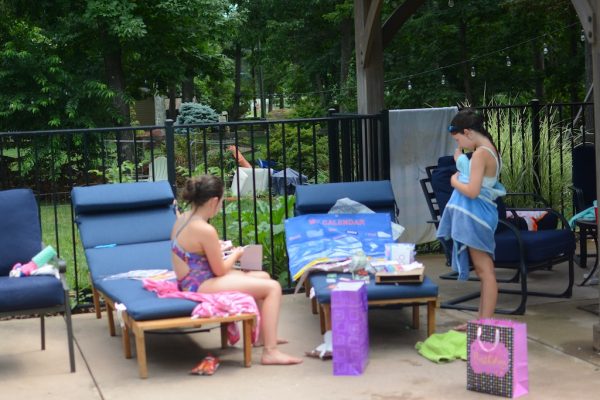 This is also a group of friends Mary made completely independent of me. She told me these girls' names and I had to hunt for their parents' information through the school database and old emails.
For years my kids' friends have just been my friends' kids. I got to construct their entire social lives. But now they're in school and they do it all themselves. I didn't even realize it until I was editing photos and I thought…I can't put these kids' faces online without asking their parents! (Which is why I opted for pics of faces obscured or shots of my own kids.)
I can't underscore what a blessing all those playdates were — for me and for my kids. But this next step is great, too. Seeing what kind of friends your kids make in school is a cool way to see what kind of kid your child is. Kind, fun, polite, silly, unique — all these girls are awesome.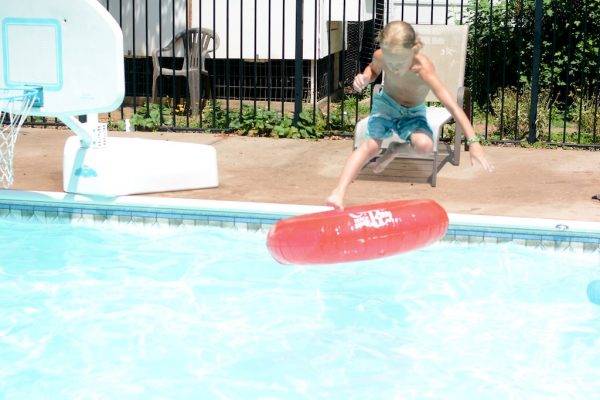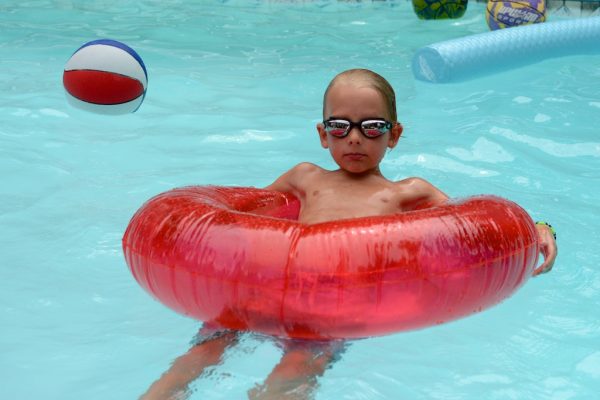 It marks something else, too.
Mary's newly-forged group is dispersing this year. Two of the girls are moving across the country. Two of the girls are changing schools. Making friends and changing friends is a part of childhood I'd kind of forgotten, but Mary has asked me a lot about my friends through elementary school. Recounting those changes is a reminder of how many times my friends shifted. Tom and I both met friends when we were about Mary's age, that we are still friends with over 30 years later. So I can't help but wonder who might stick around and be at her tenth and eleventh birthday party and, maybe, one day, one of these girls might stand beside her when she gets married.
I don't want to get ahead of myself here, after all, Mary is just six nine.
But what have we learned these past few years? These kids, they grow up so fast. It happens in the blink of an eye.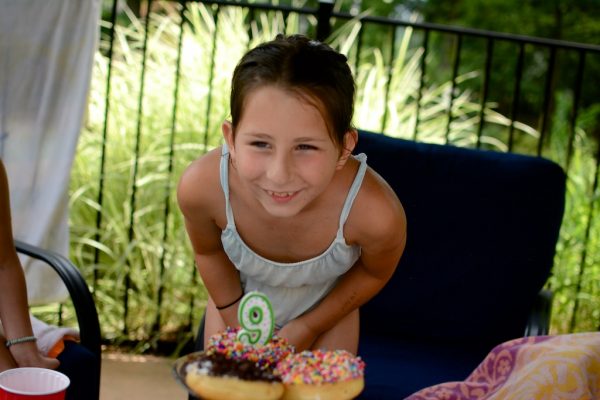 Happy birthday, May May. We love you.